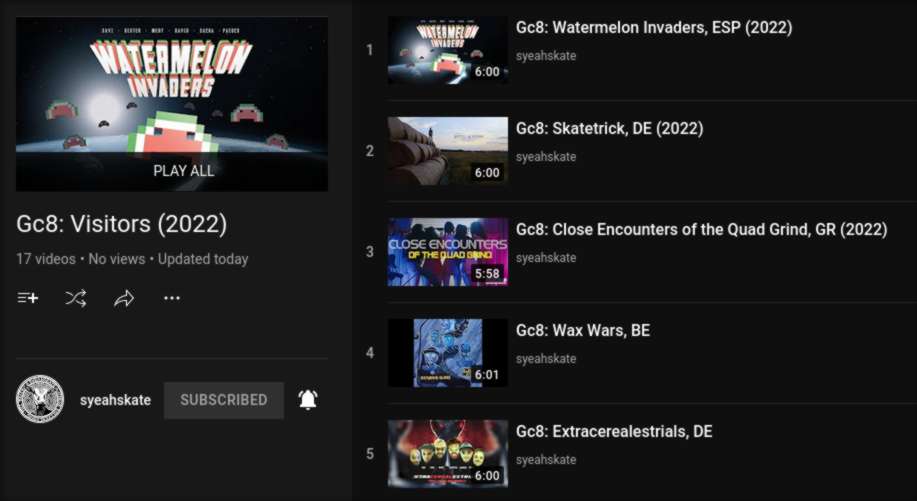 "Transmitting to all cosmonauts out there… Resistance is futile… Grind Challenge 8". You can check all the entries for the 2022 edition of the Syeahskate Challenge here on this Youtube Playlist.
Rules
Make a blading edit in 35 days
3-6 crew members
Complete Challenges for points.
No skateparks.
Gc8 CHALLENGES (The Elders will judge your work in the following order): Skating, Video Aesthetics / Creativity, Humour, Challenge points.
The Top 3 teams will be selected and history shall be written. All the rest shall perish and vanish into obscurity.
---
Gc8 CHALLENGES
THEMATICS (400💎)
Make a "Sci-Fi" themed video. (Just adding random shots from StarWars is not a "theme")
Make a "Comedic Documentary" about your local scene.
[…] - Full Challenges List.