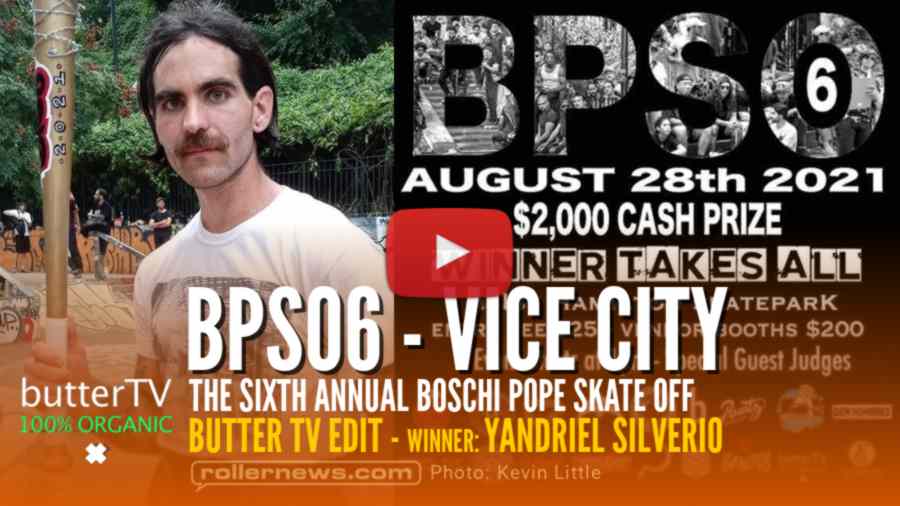 "Wait! It's not over!" - Yandriel Silverio. New York City — August 28th, 2021. Things come and go as times change but the Boschi Pope Skate Off is still holding on strong as we all came together for another year here in NYC. Boschi was in the crowd once again cheering with everyone as we all watched it go down. Personally, I took it a bit easy this year as I really wanted to hang with everyone and catch up with friends so I didn't film as much coverage as usual but I can definitely tell you that I had a great time. Hope to catch you out here next year. Cheers and ONE LOVE! - butterTV.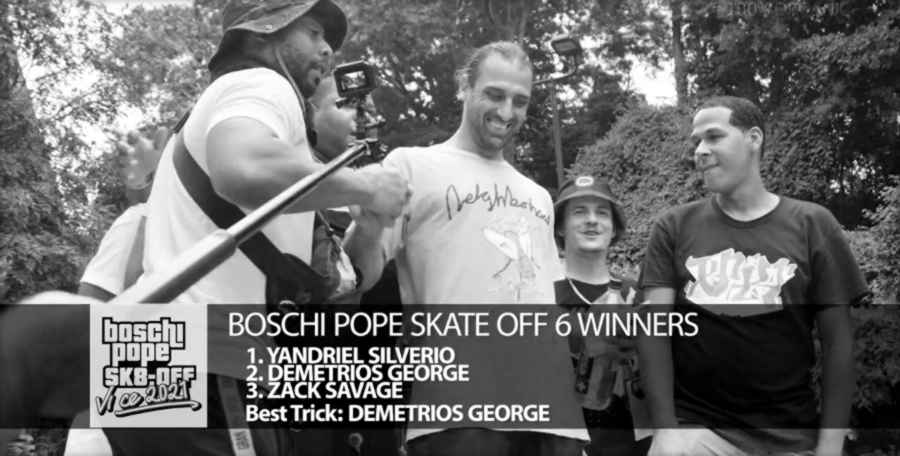 Results
Best Trick: Demetrios George.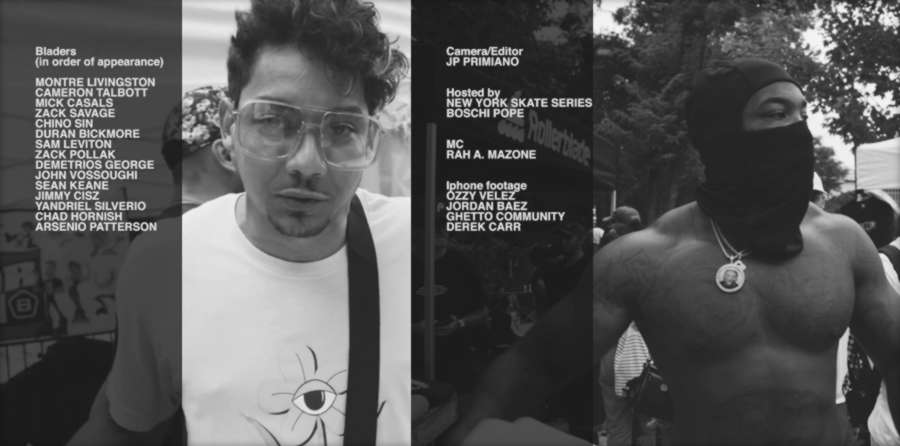 Filmed & Edited by JP Primiano. Bladers (in order of appearance): Montre Livingston, Cameron Talbott, Mick Casals, Zack Savage, Chino Sin, Duran Bickmore, Sam Leviton, Zachary Pollak, Demetrios George, John Vossoughi, Sean Keane, James Cisz, Yandriel Silverio, Chad Hornish, Arsenio Patterson. Visit Buttertv.com.