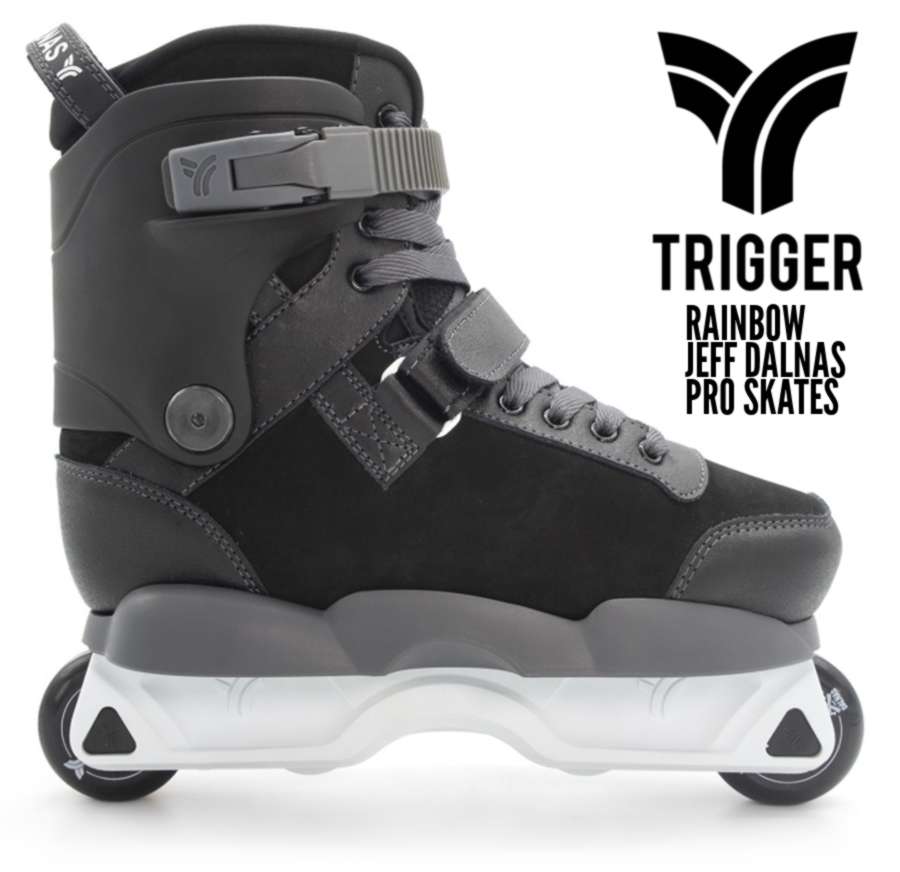 Trigger is honored to present you the Jeff Dalnas Pro skates. The cuff molds have been improved to protect the buckles more efficiently on this new version of the Trigger Rainbow soft boot skates. The soulframe and boot molds have been modified too to perfectly fit the UFS standard. The liner has been improved once again to reduce the size of the skate and increase the comfort. The Rainbow Jeff Dalnas pro skates will give you the best experience, from beginner to professional, by offering the maximum in response and lightness thanks to his soft boot conception.
A slim and precise skate, with his new integrated liner completed by a double density insole, and a shock absorber for a smooth riding. All supported by the fast and light Freerocker V2 frame, fitted with high quality wheels in 58mm/90A, and Abec 7 bearings for your best feeling. Trigger will give back 30€ by pair of skates sold directly to Jeff Dalnas to support him as a pro rider. The production quantity is limited to 500 pairs. Weight: 1670g (9 US).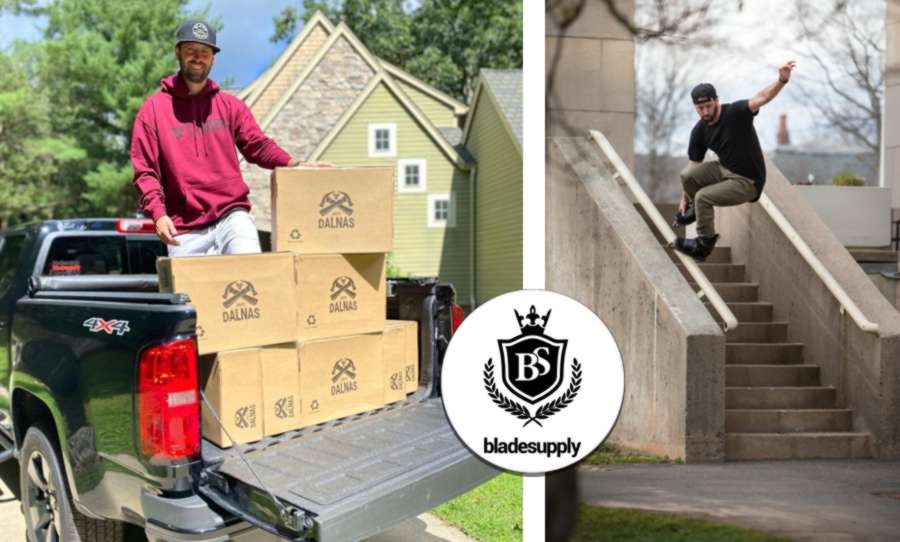 "Super stoked to announce my pro skate has officially been released!" - Jeff Dalnas.
Quoting Jeff Dalnas: "Thank you to everyone who pre-order the skate via Blade Supply ; I appreciate your patience and support! Shout out to Trigger Skate for getting these skates out as quickly as possible even with Covid setbacks and hurdles in our way! Thank you Matthew Rasmussen with the design work. Be sure to check out Thuro skate shop for to purchase your pair of Trigger skates here in the states!"
Jeff Dalnas Pro Boot - Initial Thoughts by Vintage Roller (Youtube)
So this skate has great promise! It took a bit to get used to them, and the break in period is gonna be a few sessions to to get the comfortable. So no lie the first 15 minutes were pretty rough, but after a break and just chilling for a few with my skates on I was able to get past the initial boot pain.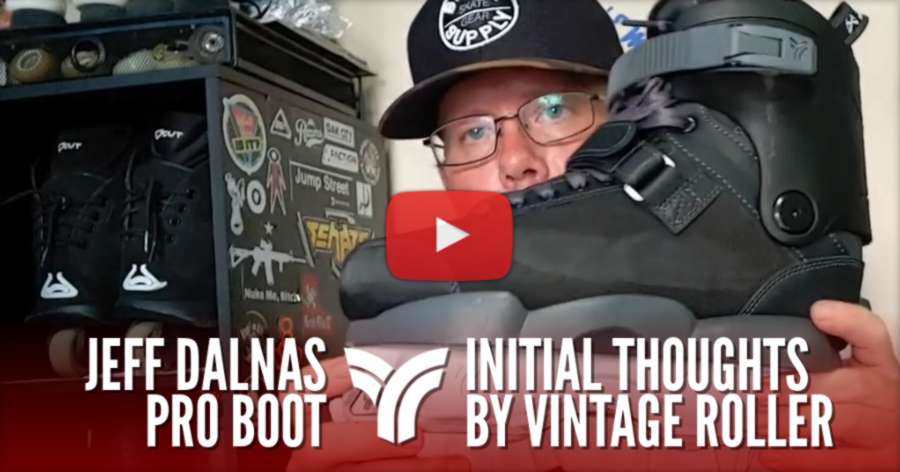 I did notice while skating these that they have the weird Frame offset like the old Remz and you get the Remz lean while standing and pushing off, but once you get used to it, then you can fix how your feet positions on grinds and jump set up.
Overall these skates for a Pro Boot seem pretty legit and even as Mid Level boot would make a good boot. But for people just starting out, I would not recommend this boot. - Vintage Roller.
Visit Triggerextremesports.com.