Roller Squad is an action-thriller feature film, with a touch of British humour. Shot in London in 2020 with a low budget, "Roller Squad" is a project driven by passion. The production was made more complicated by the covid situation, but the empty streets gave us a great playground for the roller skating scenes.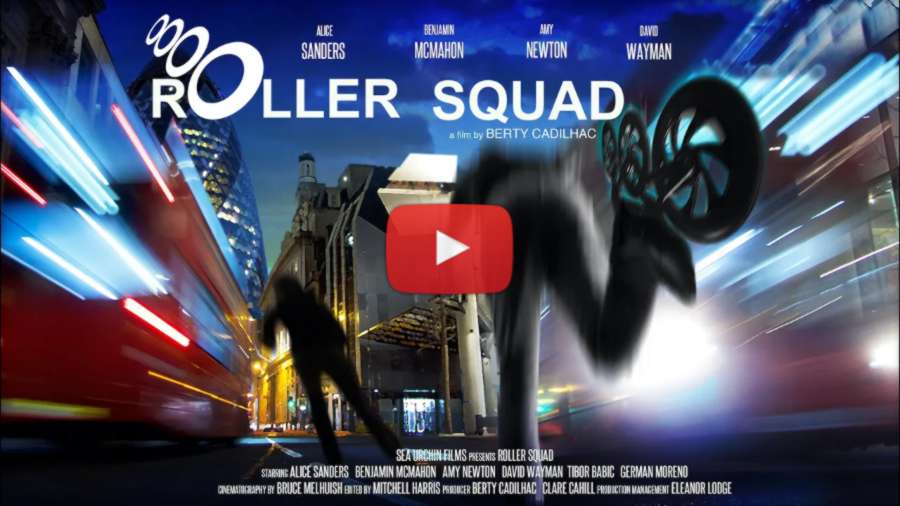 The cast is a mix of: professional actors (Alice Sanders, Amy Newton, Benjamin McMahon, David Wayman, Elizabeth McNally, Julian London, Alexander Nicolaou, Natasha Moore, Jumaane Brown, and Morgan Sebode) and talented skaters (Tibor Babic, Germán Moreno, Pierre Esparsa, Aurora Garosi , Enzo Elias, Yineska Sánchez, Mark MacFarlane, Víctor Blasco Ávila, Alice Lean, Alex Juravlea, Adrian Pelayo, and Fernando Camarillo Segura).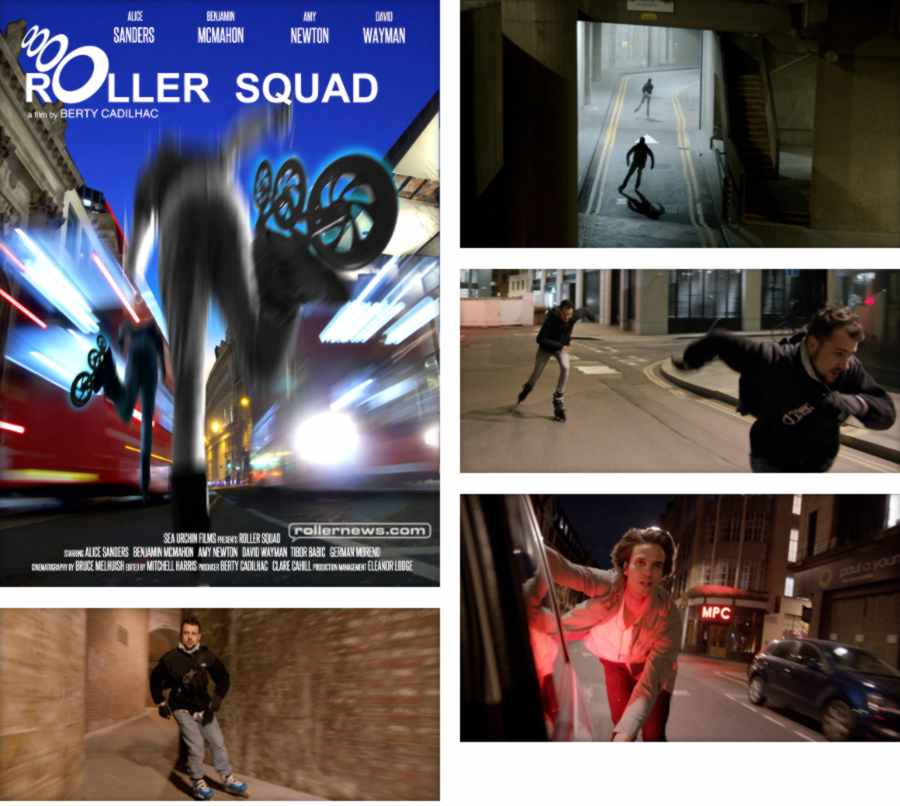 Roller Squad was written and directed by Berty Cadilhac, and co-produced by Clare Cahill, the director of Photography was Bruce Melhuish.
Outline: A mysterious serial killer attacks the roller skater community in London. The police cannot catch him, as he is a very skilled and fast roller skater himself. A group of friends decide to take the matter in their own hands, and organise a man hunt across the streets of London. It takes a skater to catch another skater (IMDB Page).
The project was funded on Indiegogo | Visit Rollersquad.com.