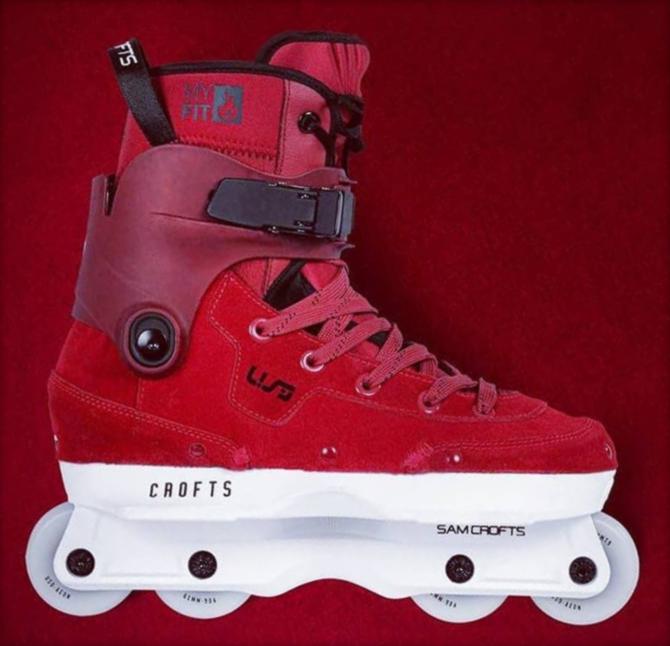 USD is proud to reveal the Aeon Crofts II, the first full skinned USD Aeon.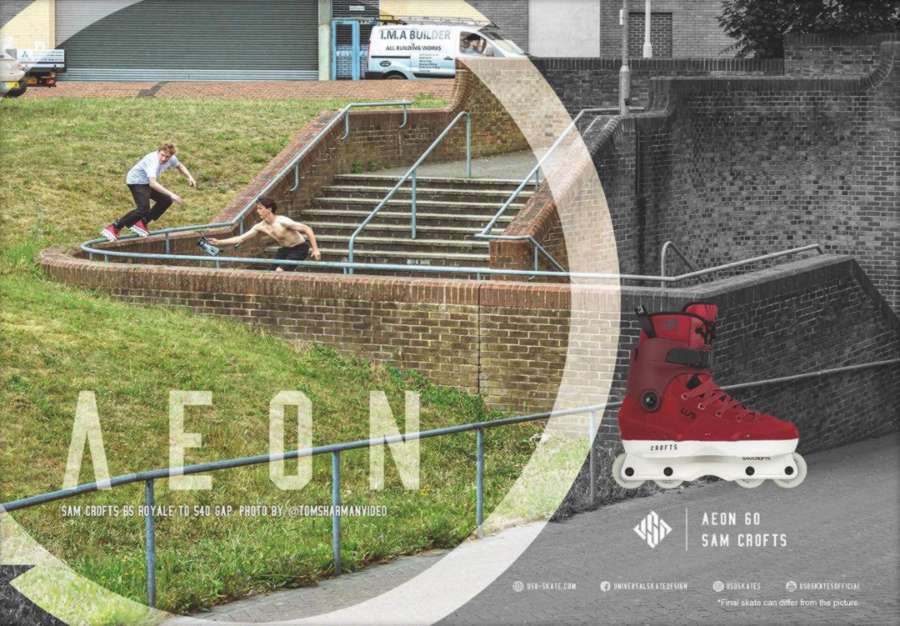 Sam Crofts second pro Aeon features the same classic Aeon unibody construction but with a full premium real suede upper and comes as standard with the highly anticipated second generation Aeon cuff. The new suede skin is double stitched along its' contours and extra reinforced with a dense overstitch and rivets at the high stress points.
The skate also features Sam's pro Myfitliner Second Skin liner, waxed hockey style laces, an upgraded thicker shock absorber, high speed UHR (Ultra High Rebound) wheels and Abec 7 Wicked Bearings. A full upgrade and revamp of the modern classic of aggressive street skating.
"For my latest pro skate from USD I've chosen another Aeon 60. The Aeon skate series is a project that I've been involved with since the start and is a product I've come to identify my skating within, making it the obvious choice again for my new pro model. This time I worked with the design team to create a skinned version to soften the overall look of the skate and give it a more classic sneaker aesthetic. We also developed a new taller height-adjustable cuff to give you a slight increase in flex for topsides but also offers more support and allows for more comfortable and longer skating sessions. I removed the 45-degree strap as I think waxed laced alone provides a sufficient heel lock. The skate comes with 61mm USD Team wheels, Wicked ABEC 9 bearings, and lastly to complete the skate I chose my favorite liner, the MyFit 2nd skin. I added some personal details to the liner to represent London, the city I call home." Text by Sam Crofts.
USD Aeon Sam Crofts II - 710168