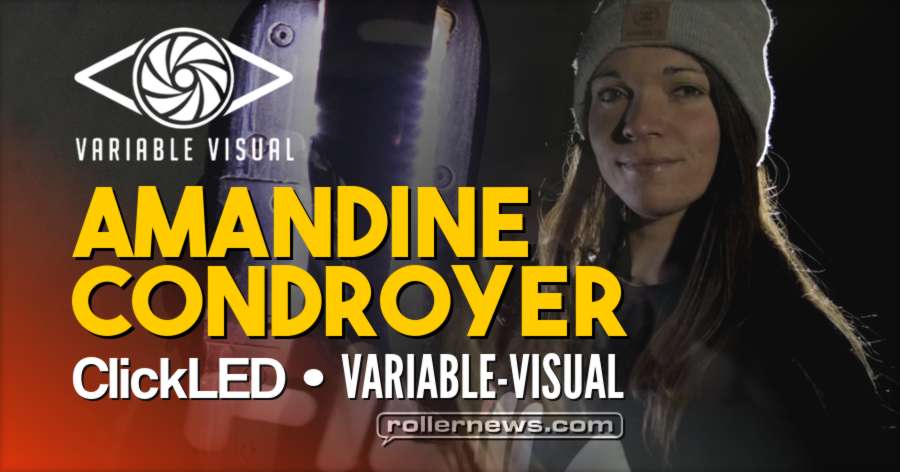 Amandine Condroyer find a magic switch button, and clicked it. Visit Variable-visual.com.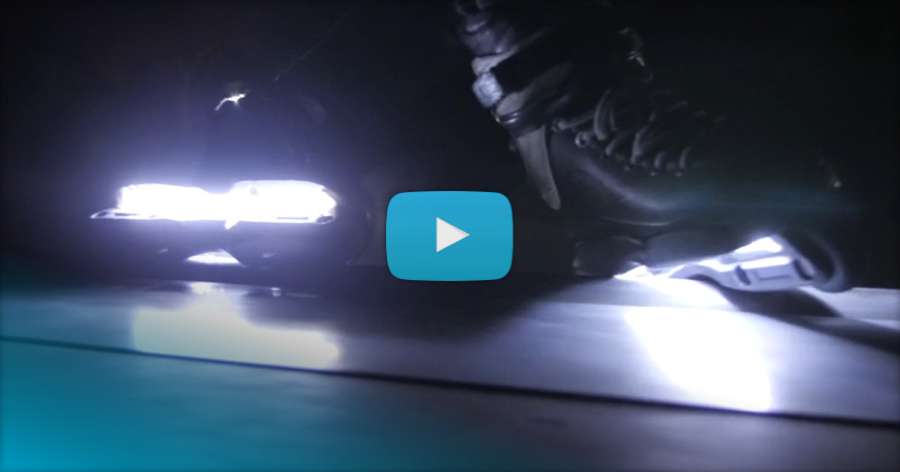 ClickLED is a short film with a scenario based on another LED film I did before called Led It Out with a Dirt jump bike.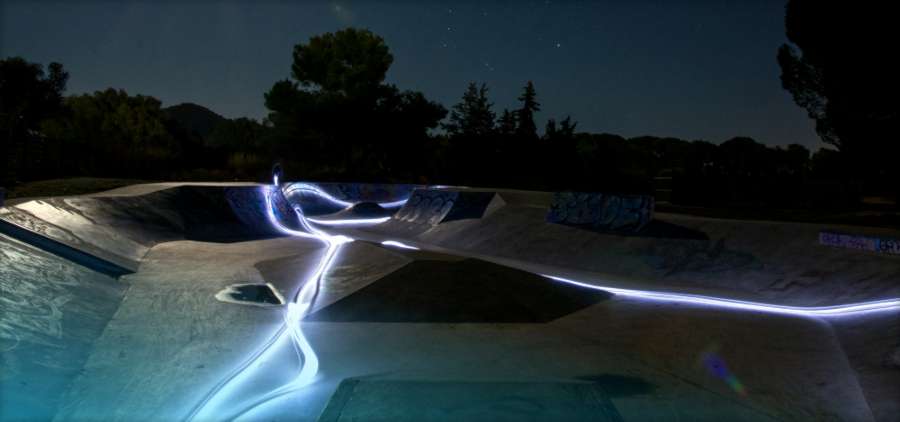 Amandine Condroyer had spare time before leaving to Canada for the Red Bull Crashed Ice for the second year now, and we wanted to make a cool thing, and she loved the Led It Out movie, so I looked to her rollerskate, and say, we could do it.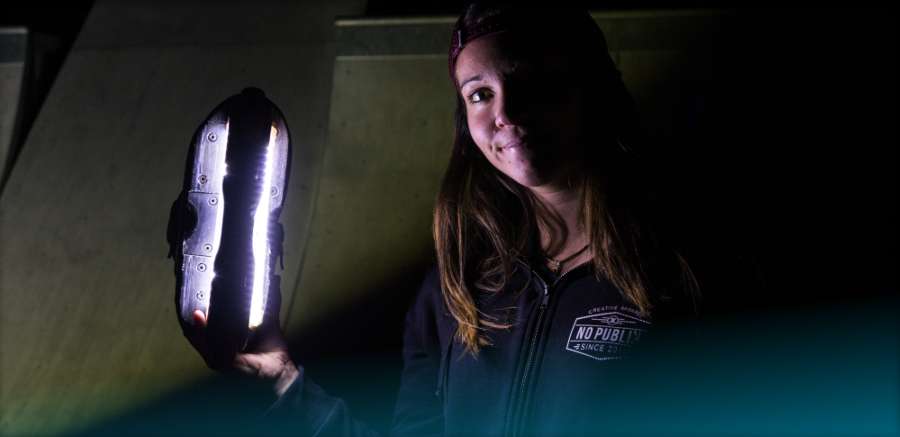 She gave me her roller-skate, and I worked on them for 2 days, finding the solution to let her ride as usual with slide and jump and finding the space to put the maximum of LED to give the visual effect we were looking for.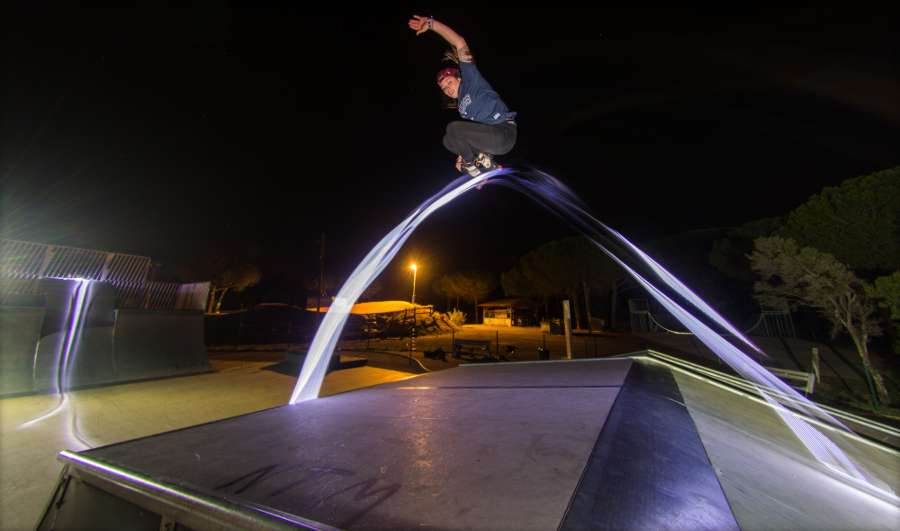 After this first technical point solved, we needed to match the perfect scenes between day and night, as the click button will switch off the day to the night. It was a tough part to do, as we had only 5 days/nights to get all the shots, the weather wasn't on our side (wind and night moisture) don't allow us to get all the time we needed. And of course, a bad crash crushed the cables and turn bright roller skate to black.
After fixing the roller skate, the main priority was the synchro scene between day and night, and that is the key point, as I'm moving and the camera is also panning on a lot fo shot, the shooting in the almost full dark isn't easy to give you the same frame, and on the editing, you have to find the right moment when the two scenes are synchro to switch from one to the other. Once you have all your dual shots day and night, the scenario, and the LED works all the night, you can start editing and make it come true.
Amandine was amazing, after several crashes, cold temperature, long day of shooting, she was still ready to get the shot and make it possible. Thanks Amandine! - Gaetan from Variable Visual (Variable-visual.com).