Online-skating posted an article about the The 2015 Girls Tour Project. Bordeaux + Strasbourg + Marseille.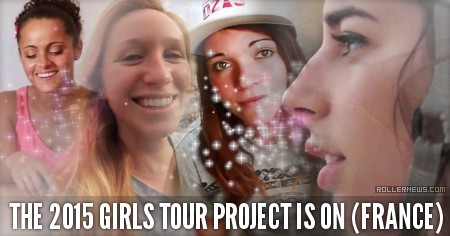 Encouraged by Precilia Verdier, the head of the Aggressive skating circuit at the French Federation of Roller Sports, the "Girls Tour" Project is on for a national tour with the top women of the discipline.
Video on Youtube: PLAY.
Follow throughout the year on 2-star events of the national French series: Stephanie Richer, Manon Derrien, Amandine Condroyer, Coralie Tan, Mathilde Monneron, Lisa-Mary Authie & Precilia Verdier.
The objective of the tour is to meet with local aggressive skaters (boys and girls) during sessions and debates on girls' practice of aggressive skating. The organizers of those events committed to sign a charter of commitment for the promotion of girls' practice and offer prizes, prize money, communication and adapted categories. […]