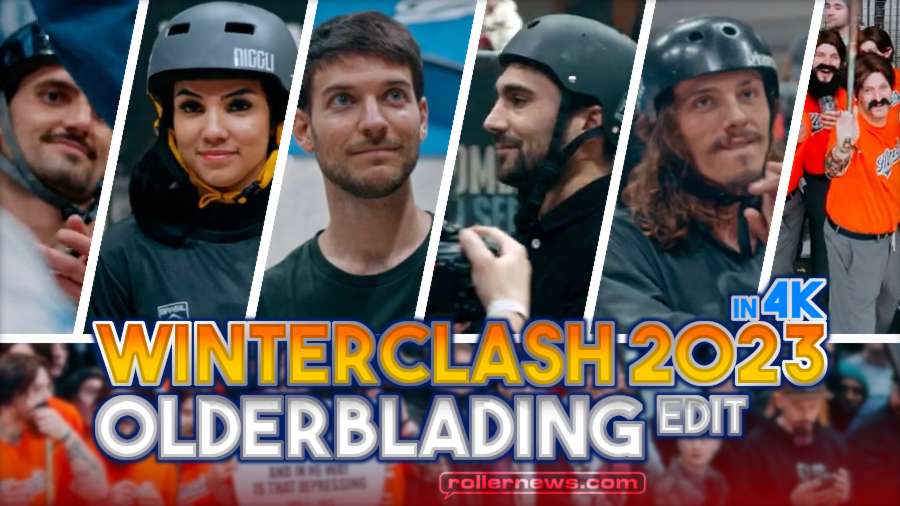 The Catch Up! Winterclash 2023 in 4K! Skaters in order of appearance: Julien Cudot, Amber Smilezz, Chihiro Azuma Diako Diaby Ren Fujiwara, Daniela Salgado, Armelle Tisler, Bobi Spassov, David Sizemore, Yuto Goto, Eugen Enin, Michael Witzemann, Soichiro Kanashima, Austin Paz, Jaro Frijn, Justas Karcauskas, Noboru Katayama, Sven Boekhorst, Krystian Zarzeczny, Joe Atkinson & more.
FILMED ON BMPCC 4K. Rokinon 50mm T1.5 AS UMC Cine DS. Rokinon 24mm T1.5 DSX High-Speed Cine Lens. Venus Optics Laowa 7.5mm f/2. DJI MINI 3 Pro. Edited and Color Graded in Davinci Resolve Studio 18. **Music: Touch Touch Touch - Ava Low, Twilight's Last Gleamin - High Contrast.
Winterclash 2023: Full Results | More Media - Visit Olderblading.com.