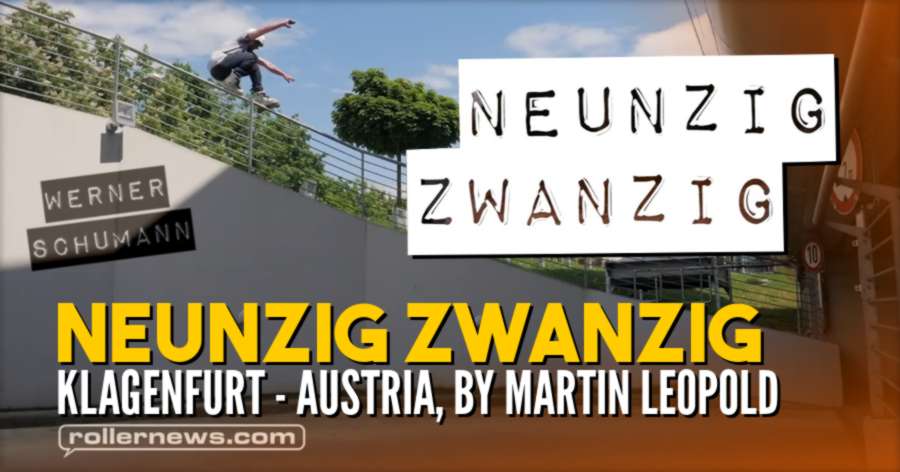 Neunzig Zwanzig is a full length video featuring bladers from "Klagenfurt", a city in the south of Austria. The video was filmed and edited by Martin Leopold in 2019, with additional filming from Fridolin Eelbo, Michael Witzemann, Stefan Paul (from Vienna).
Full Video - PLAY: Intro | Tom Gelbmann | Martin Leopold | Friends Section | Werner Schumann | Rafael Sautter | Outro - Playlist on Youtube.
Friends Section featuring Fridolin Eelbo, Michael Witzemann, Sebastian Scholz, Klaus Rosenauer, Martin Walchshofer, Florian Scheibmaier.

Note: Neunzig Zwanzig means 9020 in German language, and is the postal code from Klagenfurt.