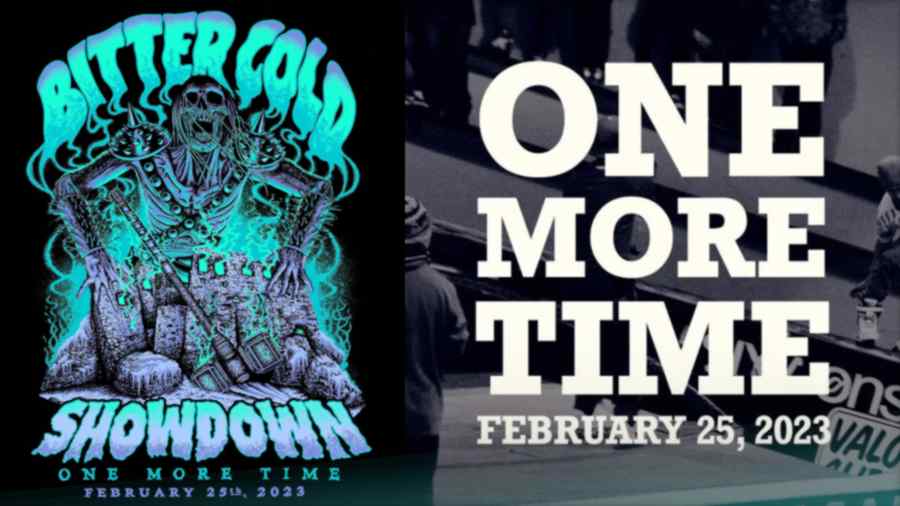 BCSD, 2023 Encore @ Modern Skatepark, Royal Oak, (Michigan).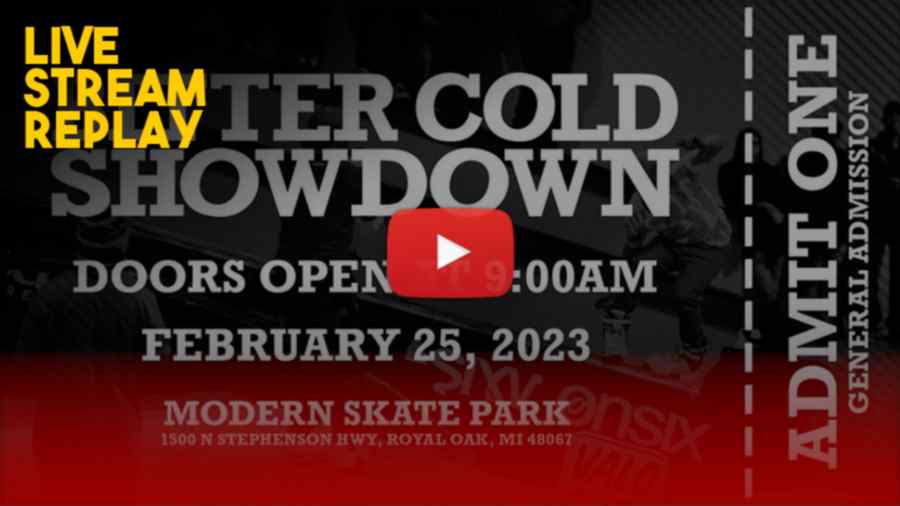 Results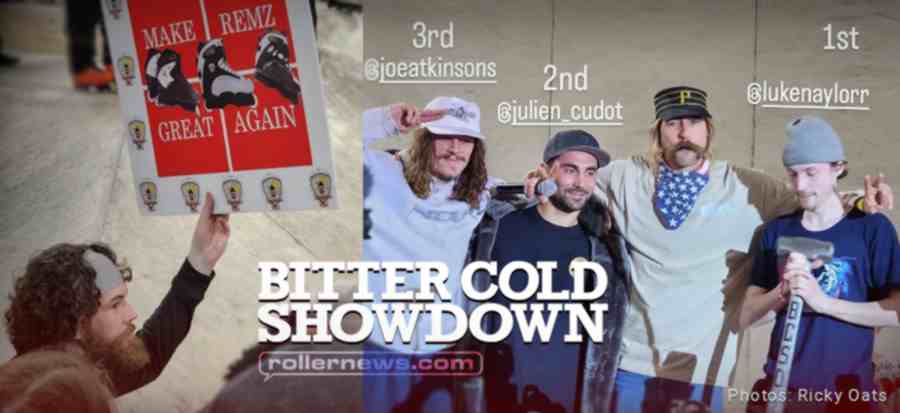 Up: photos by Ricky Oats.
FORMAT: Session style contest – 10-15 competitors per heat. Competitors occupy the course at the same time. Prelims: 10:00 minutes per heat – 20-30 total competitors advance to Semi-finals. Each heat begins after a competitor lineup to help judges identify participants. Champions Session: Any past champion can advance directly to Semi-finals. Semi-finals: 2x 15:00 minute heats – 10-15 total competitors advance to Finals. Each heat begins after an opening trick/ line from each competitor. Finals: 20:00 minute heat. Heat begins after an opening trick/line from each competitor. More Infos about the Judging here.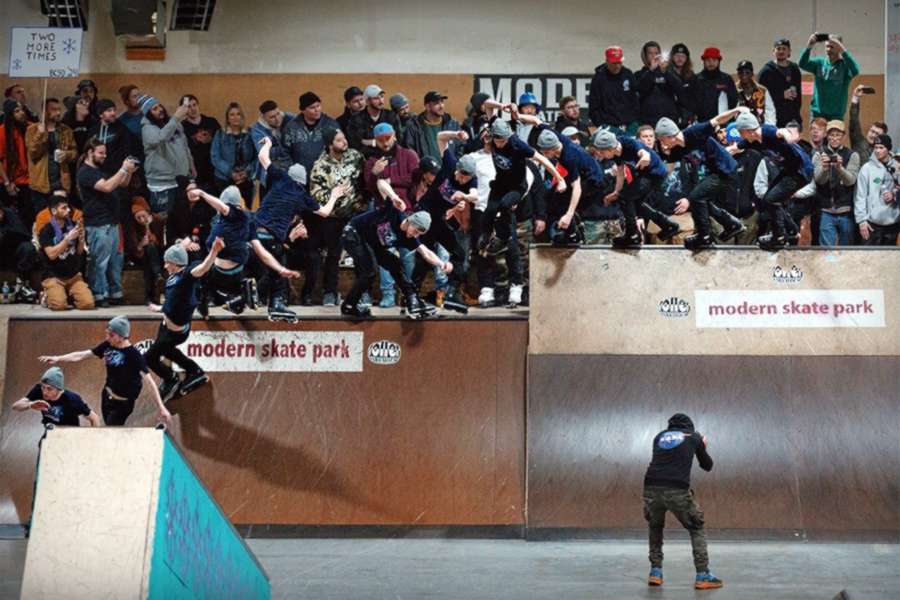 Up: "Congratulations Luke Naylor, first place winner of Bitter Cold Show Down 2023". - IRollNY (IG).
HEAT 1 — 1:00PM - Adam Bazydlo, Alex Hancook, Andrew Broom, Andrew Scherf, Anthony Diandrea, Anthony Aymard, Antony Pottier, Arsenio Patterson, Austin Loomis, Baxter Edwards, Becci Sotelo. HEAT 2 — 1:25PM - BJ Remz, Blake Herlache, Brad Anthony, Brad Magnuson, Casey Goire, Chad Hornish, Chemi Simiyu, Chino Sin, Chris Couture, Christian Tajudeen, Chynna Weierstall. HEAT 3 — 1:50PM - Colin Kelso, Craig Parsons, D LO, David Walsh, Derek French, Diego Guilloud, Eli Lindauer, Eric Hallimen, Eric Michael, Erik Burrow, Francois Richard-Krafchek. HEAT 4 — 2:15PM - Gabe Talamantes, Gaby Velasquez, Jake Dotson, Jeff Dalnas, Jeph Howard, Jeremy Arnold, Jeremy Townsend, Jesus Gabriel Rivera, Jimmy Cisz, Jimmy Hake, Jimmy Spetz.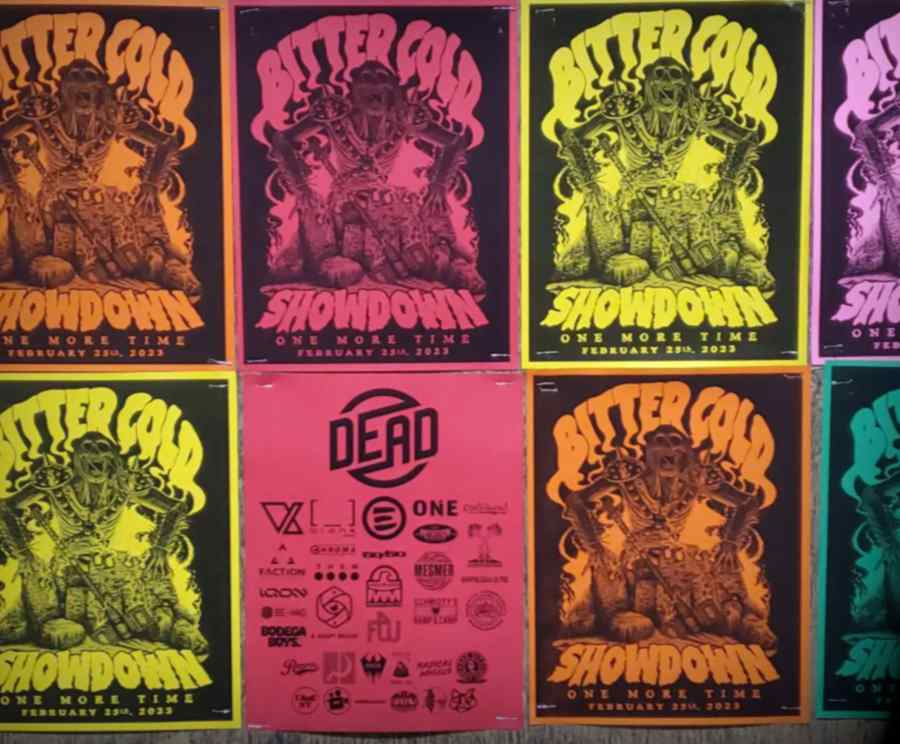 Up: BCSD 2023 - Artwork by Jeremy Beightol. Photo by Jbootz420.
HEAT 5 — 2:40PM - Jon Fromm, Justin Chad Anthony, Kenny Scherf, Koda Hult, Lauric Picard, Luke Naylor, Mario Pacia, Maxence L.Valade, Michael French, Michael Froemling, Michael Kraft. HEAT 6 // 3:05PM - Pablo Porta, Patrick Andersen, Paul Hubbarth, Phillip Gripper, Randy Juarez, Richard Williams, Sascha Simms, Scott Wells, Scotty Blades, Shawn Rodriguez, Stephane Alfano. HEAT 7 // 3:30PM - Steven Moll, Tais Colares, Taylor Popham, Tim Franken, Tri Tri-Rudolf, Tucker Freeland, Wake Schepman, Yandriel Silverio, Yasmany Martin, Zack Pollak, Zack Savage. CHAMPIONS SESSION — 4:00PM - Alex Broskow, Montre Livingston, Sean Kelso, Billy O'Neill, Julien Cudot, Rory Melehan, Ben Weis.
Bitter Cold Showdown BCSD) is a rollerblading contest and industry trade show. It started in Indiana in 2001, moved to Ohio and then eventually found its home at Modern Skate Park in Royal Oak, Michigan in 2009. The last event was held on February 23, 2013.
Past champions include Chris Haffey, Alex Broskow, Brian Aragon, Montre Livingston, CJ Wellsmore, Erik Bailey, Sean Kelso, Billy O'Neill, Jeff Stockwell, Julien Cudot, Rory Melehan & Ben Weis. Event Founder & Organizer: Daniel Kinney. Visit Bittercoldshowdown.com.