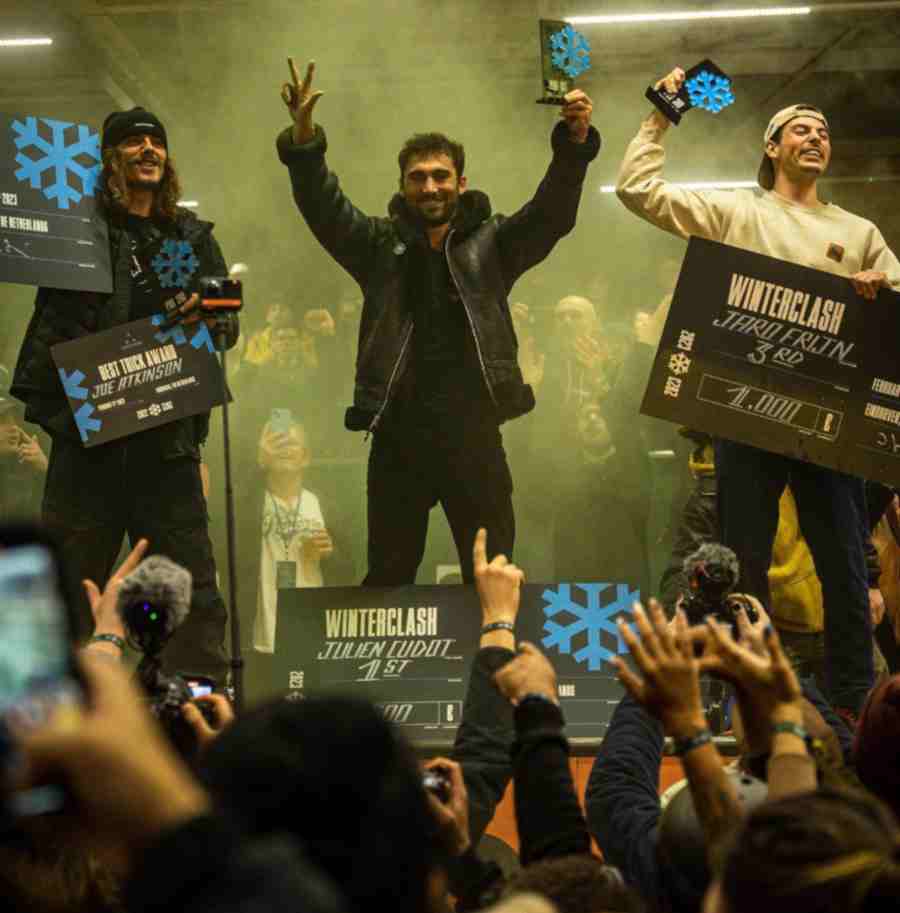 "Until today only Brian Aragon, Antony Pottier & me won the Winterclash twice. This year I gave it all to be the 1st winning it 3 times, i probably got broken ribs now but i did it! <3 Everyone who was there yesterday". - Julien Cudot. Photo: Mateusz Bączkowicz.
Pro Results
Pro Women
Best Trick: Joe Atkinson. Thanks Intuition.
Pro Finals - livestream replay by Martin Bommeli (31 min)
Featuring: Julien Cudot, Joe Atkinson, Jaro Frijn, Martin Danning, Krystian Zarzeczny, Robert Spassov, Yuto Goto & Eugen Enin.
Junior Finals - livestream replay by Martin Bommeli (16 min)
Featuring: Fabian Mathie, Liam Gratwohl, Jakob Esselmann, Tijn van Gallen & Michal Pietrzak.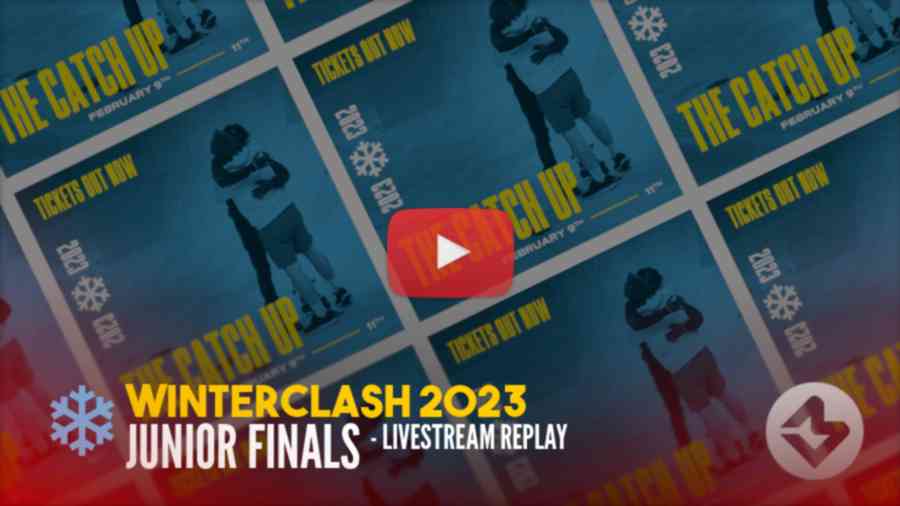 2023 Finals - livestream Replay, hosted by Ricardo Lino (10h, 16minutes)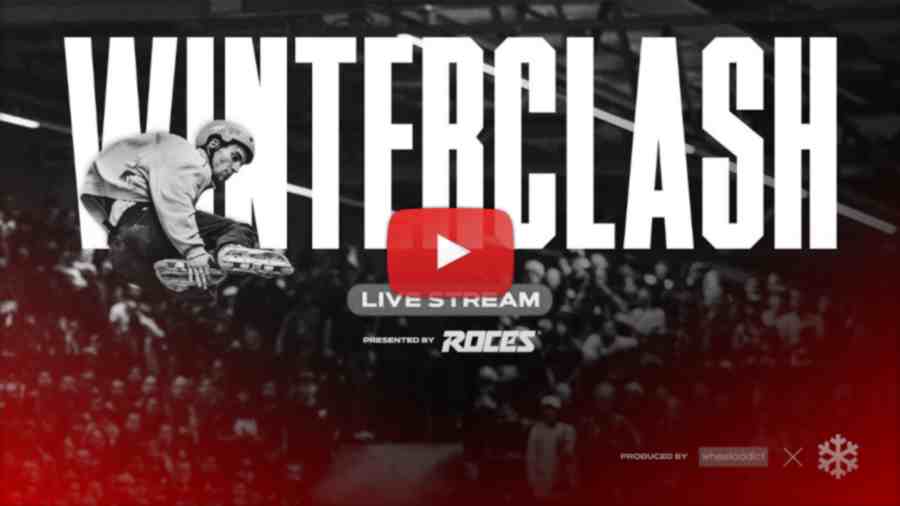 More Clips: Raw Footage [PLAY] by Niels Bazelmans (Niels on Wheels). "This footage from friday & saturday is very randomly shot, just me standing around filming so if you weren't there it will give you the feel of being there! Be sure to come next year! It's all footage from the warm-up / free skating. Contest footies will follow soon". Music intro: Dorus - Twee motten.
Previously: Winterclash 2023 - Day 1 - Hanglosers Super Bowl Skate Contest - Winner: Diako Diaby (videos & photos).