The full movie Blade Squad is now on Youtube, thanks to Mike Mcfly. He had to cut some audio part (just music, no dialogs were removed) because copyright claims would otherwise remove the video entirely.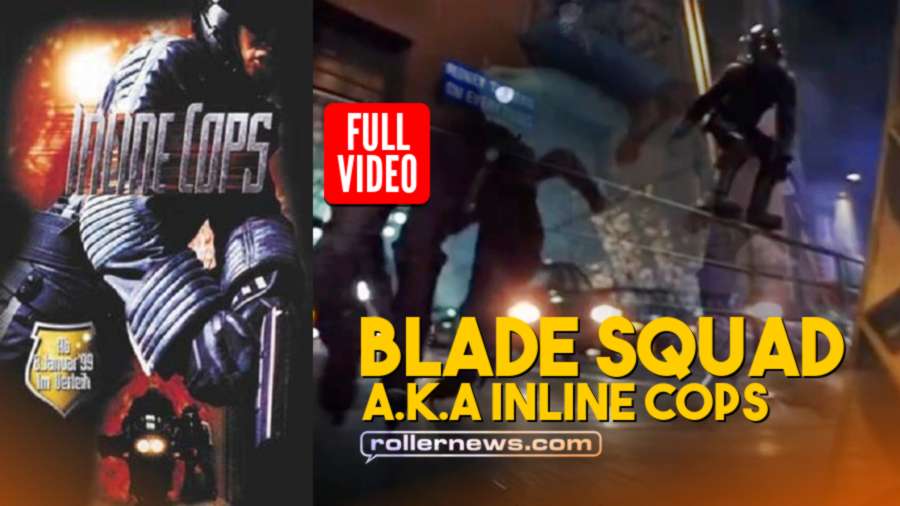 The Blade Squad is an experimental police chaser unit that consists of mainly cops who have screwed up and are practically off the force, who patrol the city on roller blades and have jet packs that give them speed. Presently, the department is trying to decide if whether or not they are worth keeping on. They are going after street punk who pulls flawless robberies. And what they don't know is that the man's brother was arrested by them and tried to runaway and was killed in the process, he blames and is planning to go after them. Summary by rcs0411@yahoo.com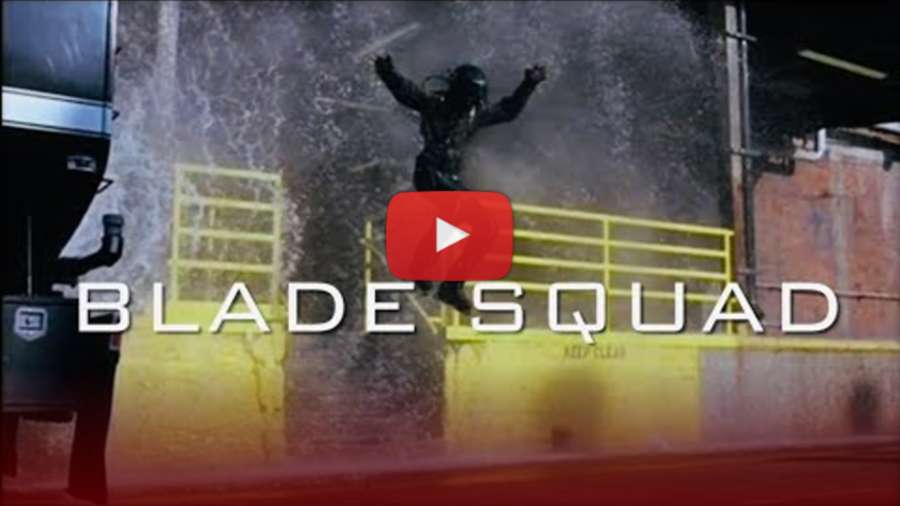 Quoting Mike Mcfly (Youtube Channel):
Starring Corin Neme (Parker Lewis can't loose), this high budget TV movie was intended to launch a TV series. What's interesting to note: This appears to be either an extensive rewrite of the Prayer of the Rollerboys script or maybe an Ill-fated sequel. There is a character credited as "Miltie" (Corey Haim's younger brother in that movie) and several drug dealers are credited as "mist dealers" (the fictional drug from Prayer of the Rollerboys). Writer W. Peter Iliff worked on both projects ("Blade Squad" & "Prayer of the Rollerboys").

Previously: 'Rollerblade… The Team, The Skate, The Sport' 1988 point of sale VHS (first ever in-line video). Mike McFly digitized the VHS! Thanks a lot!