It was time to give back to one of the best people and team members ever. After almost three years in the making, this special signature skate sees the light. Grant Hazelton is one of the most candid, supportive, and positive people I've ever met, working with him has been stimulating since day one.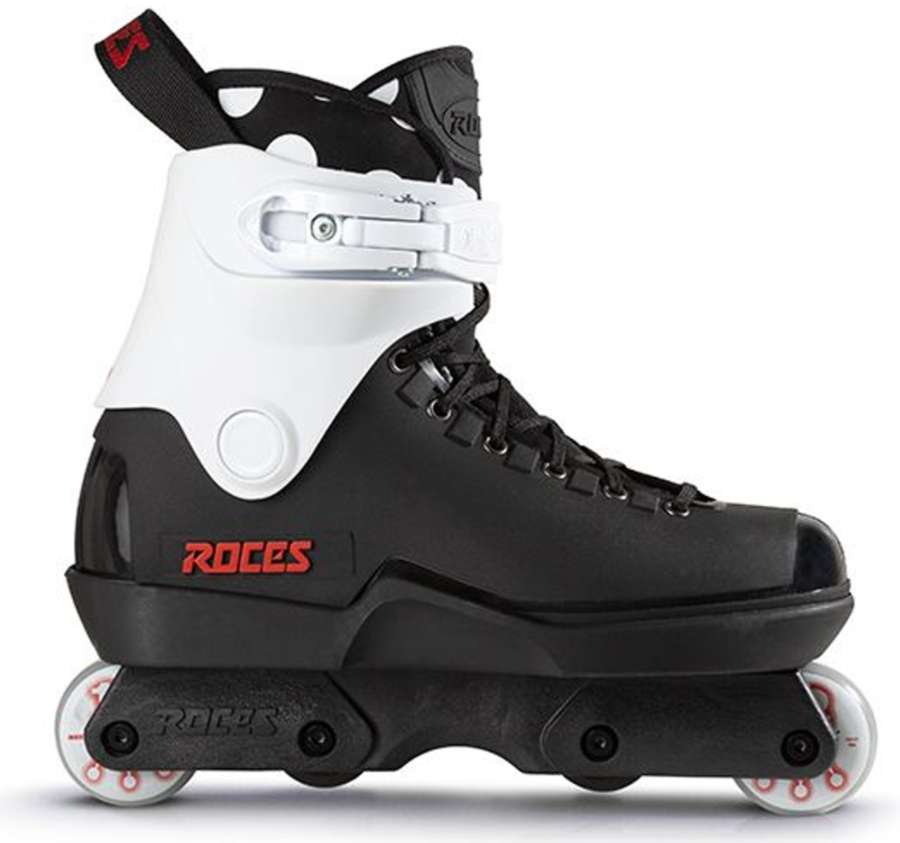 This is undoubtedly a well-deserved recognition for his dedication to the scene, for so many years scratching knees and elbows against the concrete, and for the courage to speak up for the lgbtq+ skating scene. You know, Grant, that the whole team, Marco and I, are excited about this. You also know how much time we spent talking, wondering, and working on this skate, and now that's finally real, you didn't even put them on once, because life is unpredictable, but as unpredictable as it can be, I still can't wait to see what the future holds. Hoping I'll be able to keep working together and being still blessed to call you my friend. - Martina Marg, Roces.
The boot is 96% recycled PU, the white part is 47% cornstarch-based plastic, liner padding is 100% recycled PU. The packaging is recyclable and 99% plastic-free. Made in Italy. Ships in November.
I'm very happy to present my signature skate from Roces. I want to say something really thoughtful and profound but I'm honestly kind of speechless and overwhelmed with positivity and love today, being able to share this with everyone feels even more surreal and wonderful than I expected, thank you all so much - Grant Hazelton.