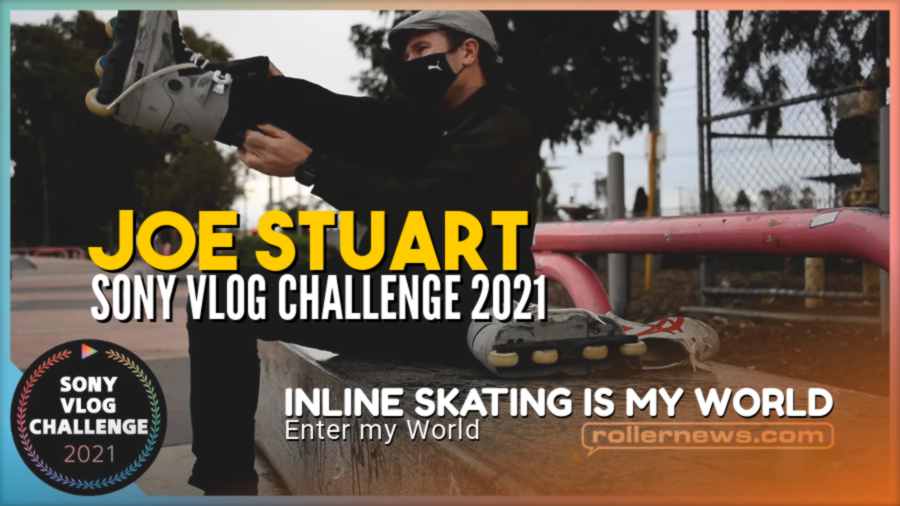 I'm no longer a student, I'm 40 and I actually enjoy work. At the moment we are in our 6th lockdown in Melbourne and I have to say that it is starting to get tough. I have my morning routine of exercise and caffeine but the one thing that keeps me motivated, the one thing that has kept me positive is this, welcome to my world: Inline Skating. - Joe Stuart.
The theme of the Sony Vlog Challenge 2021 is "Enter my world."
And it fits perfectly with Rollerblading!
We're inviting you to give us a glimpse into your world and show us the thing you're most passionate about. Got something you just can't live without? Something amazing you want to introduce your viewers to? Whatever it is that makes you tick, we want to hear about it. Take the Sony Vlog Challenge and show us how you express your individuality and pursue your passion, no matter what others think. We can't wait to see your video—make it unique, make it entertaining, but most of all, make it about something you love.
Entry Period: 27 July 2021–27 September 2021
Winner announcement: 29 November 2021
Prizes: Sony Camera Hardware
Official Sony website for the Vlog Challenge: North America | Europe | Australia | Japan (to find if you can enter the contest, do a quick search of 'Sony Vlog Challenge & the name of your country').