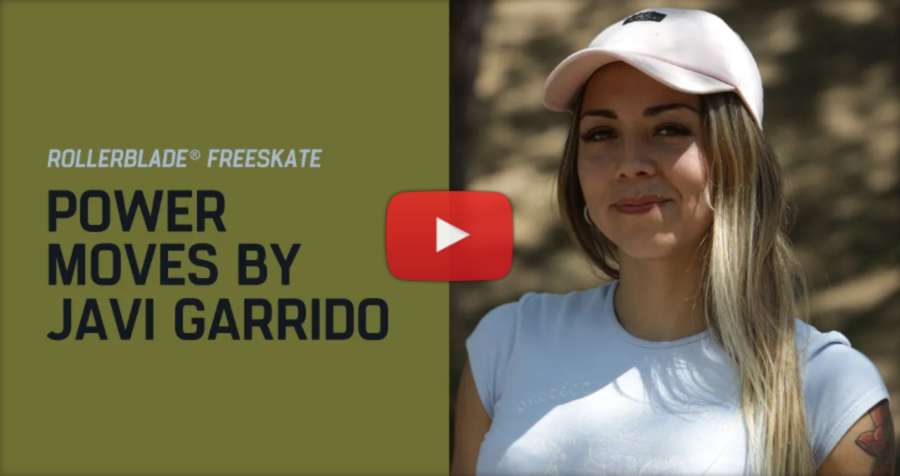 The power moves of freeskater Javi Garrido are inspiring for all skaters, but especially for women.
With the number of inline skaters increasing worldwide there is also an increase of female inline skaters. Javi Garrido has been in the game for a while and definitely is an inspiration for other skaters. Her background in aggressive inline skating has been a great foundation for her ability to cruise with power and style across town. The way she shreds the streets clearly shows she isn't afraid to push her limits, even if it means she occasionally isn't successful. Eating dirt is often part of the learning curve for aggressive and freeskaters.
Rollerblade® is thrilled to welcome Javi to the team. Hit play to watch this collaboration video by Greg Mirzoyan to see her power moves.