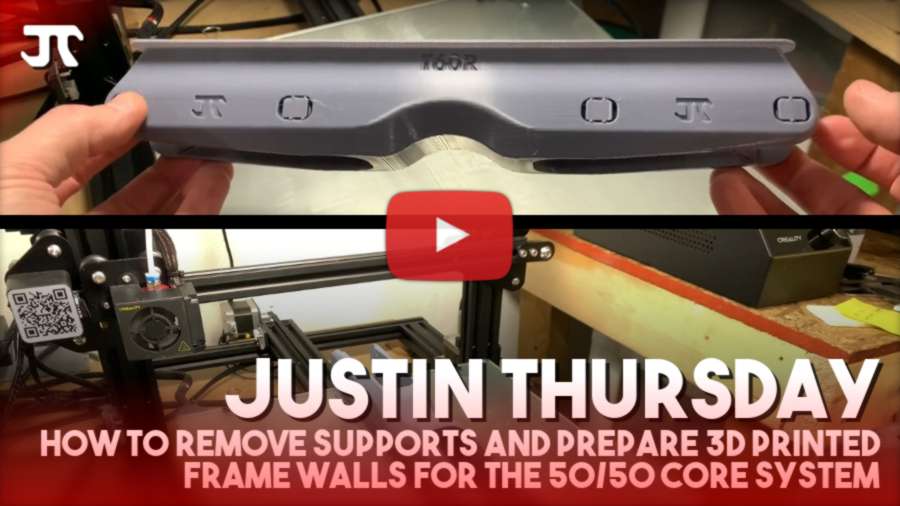 How to remove supports and prepare 3D printed frame walls for the Fifty 50 Core System with Justin Thursday.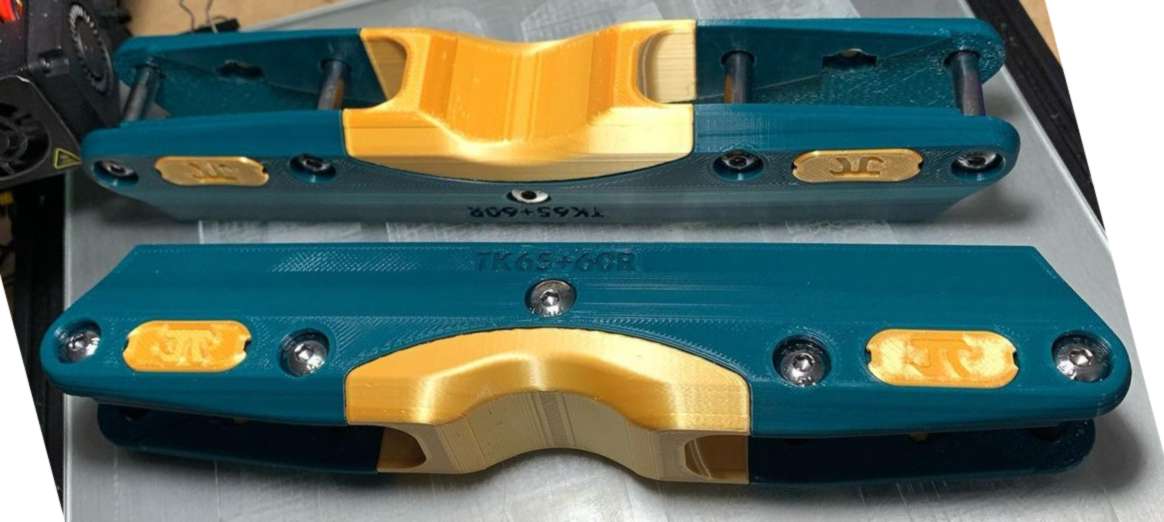 UP: TK65+60R Fifty 50 Core Walls. "Can't go wrong with teal and gold" (IG).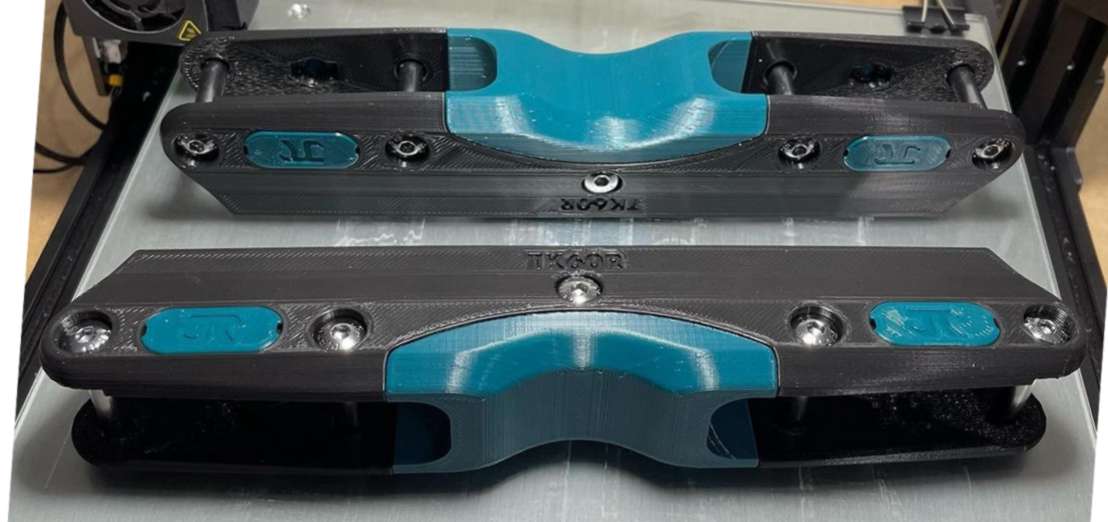 UP: "The best part about making whatever someone wants is that sometimes someone comes up with a really good color scheme" (IG).
Justin Thursday Fuelling. In-line skate design, modifications, 3D printing and skating. Lorain, Ohio, USA. Visit Justinthursday.com.
More Goodies on Justin Thursday's Youtube Channel.