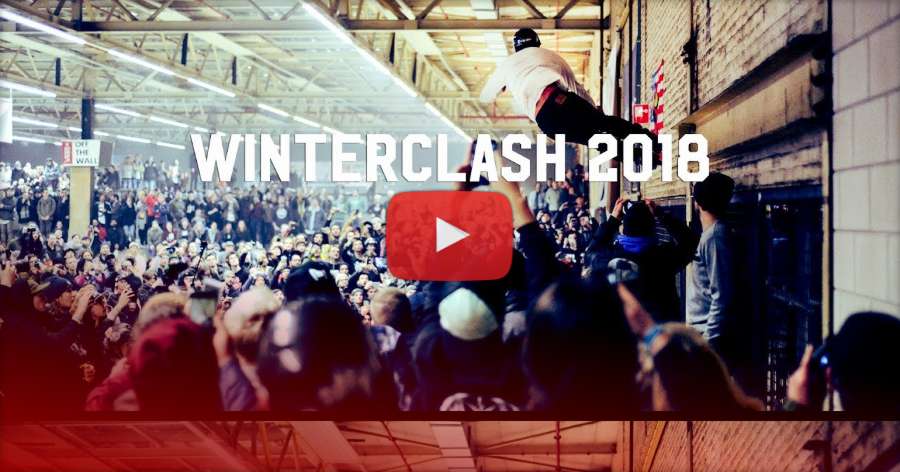 ONEblademag went to Eindhoven, Netherlands in February for the 2018 Winterclash. This is what we witnessed at Area51 skatepark.
Featuring: Antony Pottier, Chihiro Azuma, Chris Haffey, David Sizemore, Eugen Enin, Jacob Juul, Jarrod Banning, Jo Zenk, Manon Derrien, Montre Livingston, Nicolas Servy, Nils Jansons, Scott Quinn, Sean Darst, Soichiro Kanashima, Jon Fromm, Bobi Spassov, Xavi Alcazar, Justas Karcauskas, Martin Danning, Ruben Smulders, Adrien Anne, Dominik Wagner, Joe Atkinson, and more.
Music by Clima Productions.
See more: Winterclash 2018 in photos by Oneblademag.