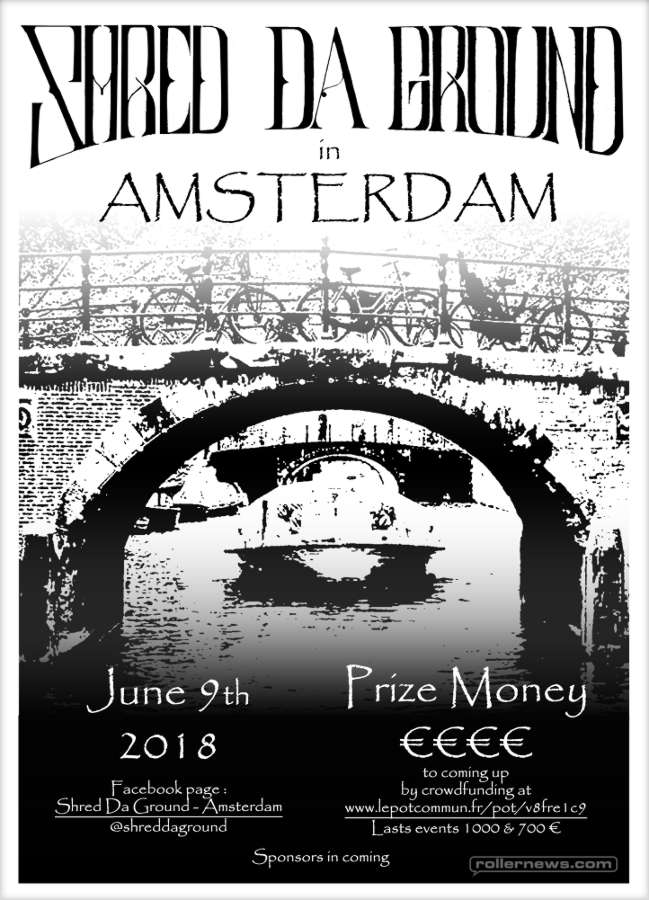 Ladies and Gents, once again we are coming back with great news and the announcement of a new event of the Shred Da Ground Series this year in 2018. After two great events held in our French capital of Paris, this time we are going abroad for the first time and we'll set sail to Amsterdam for this year's next event on June 9!
2017 Official Edit by Cavin Brinkman (Results) Photo: Maxime Hillairaud.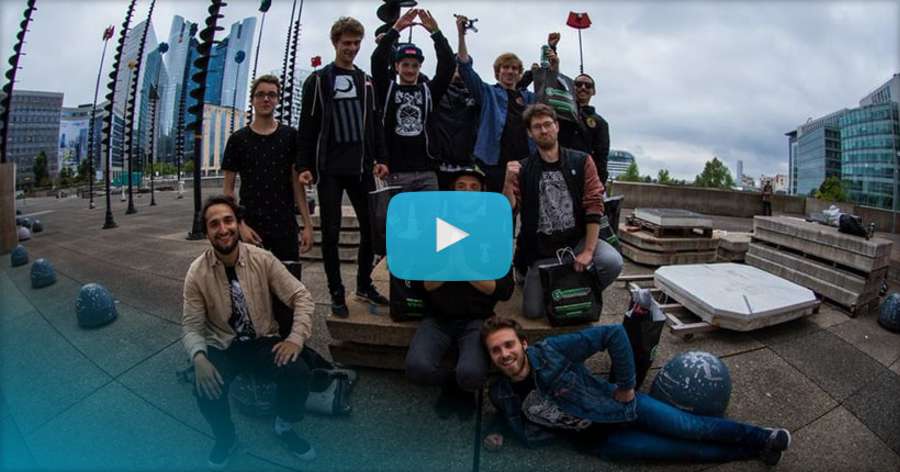 We have been going with the Shred series for four years now, and after the success of our last event we have decided to export our contest to Amsterdam with the support of the local blading scene. It was time for us to visit other countries and push the adventure forward ; with "Shred Da Ground" media coverage already strong beyond the borders of France thanks to the participation of Eugen Enin 2016 and Sam Crofts in 2017.
Our shared love for blading keeps growing everyday, and as Paris' last events gathered so much euphoria and excitement, our wish is to share such great times with bladers from all over Europe, for the love of the passion gathering us ; which, after all, builds the common grounds of our lifestyles. Amsterdam is a European capital that has already held prestigious street comps that didn't go unnoticed, such as the infamous IMYTA or the "Real Street Contest" series; it is on to us now to keep those positive energies alive.
That is why this year again we are coming to ask for your support because all the riders, photographers and cameramen all deserve to be rewarded, because without them attending the events we wouldn't be where we are now and because we need them to keep on living and sharing such great times.
Crowdfunding for the event | Event on Facebook - you can also send stuff at Tom Thieuleux's house : 15 rue Saint Vincent de Paul, 75010 PARIS.