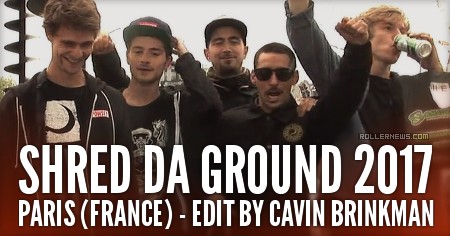 After a year of preparation the Shred Da Ground, 2017 edition, took place at "La Defense" on June 4. Here is the official video of the contest, filmed and edited by Cavin Le Macon.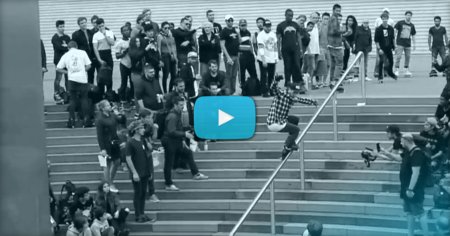 Additional camera : Flavien Delmare, Lucas Spenle, Tom Thieuleux, Ronan Algalarondo.
Shred Da Ground 2017 - Full Results
Sam Crofts
Guillaume Le Gentil
Nicolas Auroux
Victor Daum
Sebastien Curtis
Best Trick: Fabien Elettro (Kindgrind to fullcab true Mizu on the last spot!).
New Comer: Theo Lapeyre