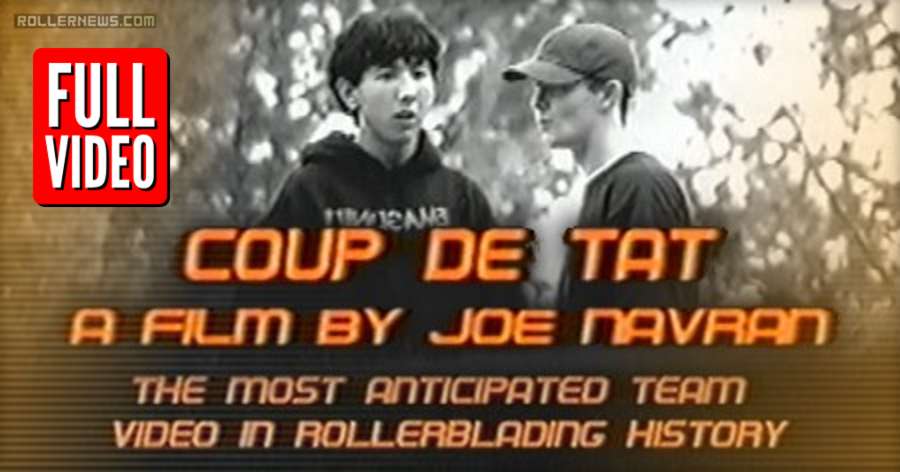 One of the top 5 most revolutionary videos in rolling. This video paved the way for a a lot of what you see in skating today. It's edited to perfection as well as skating to match. A sure classic. Featuring Brian Shima, Kevin Gillan, Josh Petty, Jeff Fredrick, Champion Baumstimler, Dustin Latimer, Jon Julio and Friends.
PLAY: Intro | Brian Shima | Kevin Gillan | Josh Petty | Jeff Frederick | Champion Baumstimler | Dustin Latimer | Jon Julio | Brian Shima 2 | Friends | Outro | Secret Section.
Soundtrack Listing
Intro: Pink Floyd – Is Anybody Out There?
Brian Shima 1: Blackstar f. Common – Respiration.
Kevin Gillan: Aphrodite – Ready or Not Jungle Remix.
Josh Petty: Dilated Peoples – The Platform The Platform.
Jeff Frederick: Jeru the Damaja – One Day.
Champion Baumstimler: Pink Floyd – Another Brick in the Wall.
Dustin Latimer: Metallica – No Leaf Clover S & M.
Jon Julio: Xzibit – At the Speed of Life.
Brian Shima 2: Smashing Pumpkins – Today.
Friends: Santana – Put Your Lights On.
Credits: Blackalicious – Deception.