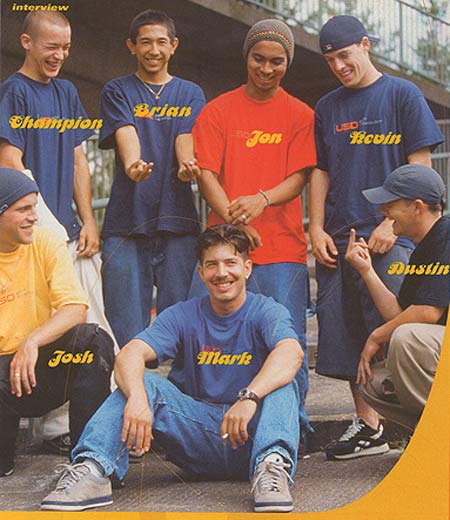 Who is Mark Korte and what does he have to do with rollerblading?

I can basically answer that by saying… I am the USD Enforcer, one of the founders of the Stretch Crew, and a Powerslide veteran… since a lot of kids might not know what in the hell that means, I will break it down.
I came to be part of USD in the late part of '98, when the team was Arlo Eisenberg, Champion Baumstimler, Dustin Latimer, Jon Julio, and Josh Petty. At the time I was only hired by Powerslide to push papers, but that changed after a week or so.

To make a long story short, I had found my calling. I got to know all of the USD team (which was going through a transition period, much like we are now) and I ended up being the filter between the company and the team; I might even go as far as to say the glue, and at the same time I was the International Sales Manager at Powerslide.

So I was able to combine all of that into helping make USD (and The Conference Brands that followed) the hottest thing available. During this period, of which I am very proud to be a part of, we had the undisputed best team in Rolling, I built a worldwide flow team to rival all others at the time, and worked with distributors in over 40 countries building USD.

I was very adament about everything having structure, and working with the best team of rollers in the world has moulded my personality to this day, and I am grateful to each and every one who ever rolled for USD. […]
Full Interview on Oneblademag.com.
Originally posted on Believeinone.com | backup on Archive.org.