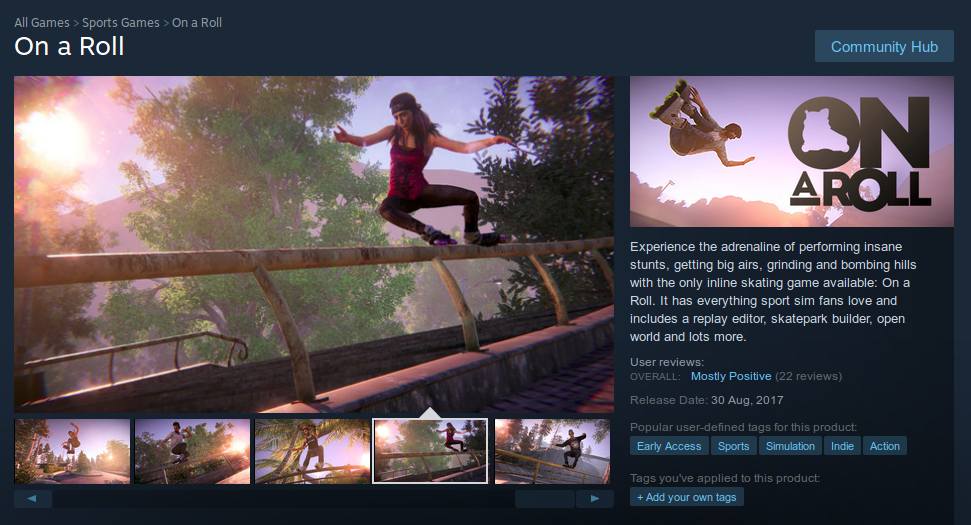 On a Roll is out! Release on Steam. The game is in early access and will feature DLC (more infos). Console release (PS4, Xbox One) is planned for February 2018 (more infos).
Users reviews are mostly positive (72% of 22 reviews at the time of this post). Don't forget to write your reviews, positive or negative, as long as it stays constructive ; you can update it later. Also check the Steam forums to report bugs and/or find solutions if you have trouble with your setup.
Steam Charts - An ongoing analysis of Steam's concurrent players.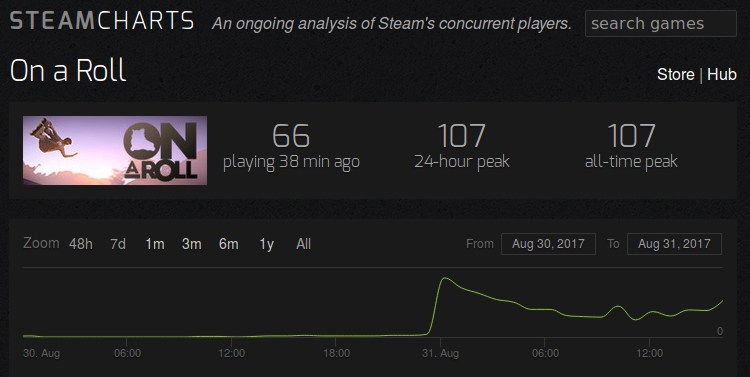 If you're interested by the stats of On a Roll, you can check the dedicated page on Steamcharts.com.
Let's Play On a Roll - 18 min of game footage by LGTVNL
"Let's Play On a Roll. An Inline Skating Sim on PC. Game is in Early Access so there are some bugs in there." - LGTVNL.