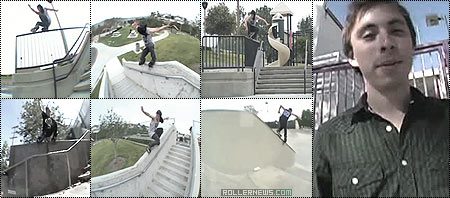 All the leftovers of Anthony Gallegos section from The Shock Video and the last of the standard def footage! - Jeremy Soderburg.
Video on Vimeo: PLAY.
The Shock Video (Full Flick) - featuring full parts from: Kevin Yee, Derek Henderson, Michael Garlinghouse, Tom Bistro, BJ Bernhardt, Danny Malm, Thomas Mcgovern, John Vossoughi, Tony Rivituso, Casey Bagozzi, Winston Wardwell, Peanut, Anthony Gallegos, Jerm Soderburg, Fallon Heffernan, Hayden Ball & Taig Khris.