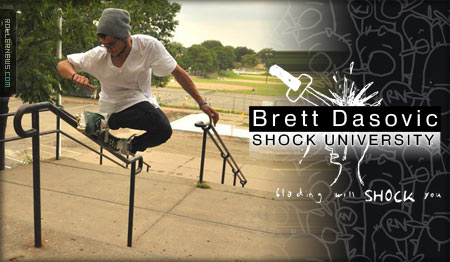 I will be teaching you Shock students the wonders of the "alley oop topsoul". This is simply my credentials edit to show my qualifications in the area of teaching this trick featured are different variations of the trick including but not limited to: Ledges, Rails, Lines, Transfers, Full cab in Revert out, Rewind out, High obstacles, extra low obstacles & Transitions.
Sign up for the course today :D Top 5 applicants will work directly with me and will correspond directly as you practice the trick and really get it down like clockwork! - Brett Dasovic.
Article Link on archive.org | Video Link Down.