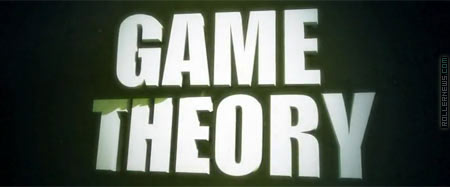 This is it… The most anticipated extreme sports DVD of the year: "Game Theory" The 2009 Razors Team Feature DVD. Starring Brian Aragon, Mike "Murda Johnson, Dre Powell, Don Bambrick, Stefan Horngacher, Chaz Sands, Matthias Silhan, Romain Abrate, Erik Perkett, and more.
Razors is a leading manufacturer of high end skate equipment. Together with an elite team of professional skaters they have been setting the trends in both skating and technology for over 10 years. After signing a deal with National Award Wining Director "Brazilionaire," Razors will break the bar in standard for media projects in the rolling industry by releasing "Game Theory".
Check back for updates on GameTheoryMovie.com, there will be "behind the scenes" video journals, production notes, pictures, etc. Razors will also hold online contests to win a free pair of Razors Skates along with autographed gear from Sunshine Distribution.
Visit GameTheoryMovie.com (link down). Thanks Helton 'Brazil' Siqueira.