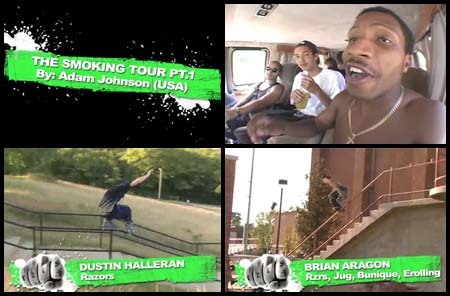 The Smoking Tour: Ok, you stuffed your face with turkey all weekend, now back to reality, yes drive through liquor stores are real in Missouri, so are the amazing tricks performed by all the skaters featured in this episode, who are they you ask? well you just need to watch.
Download: ST_PT1_48.m4v (link down).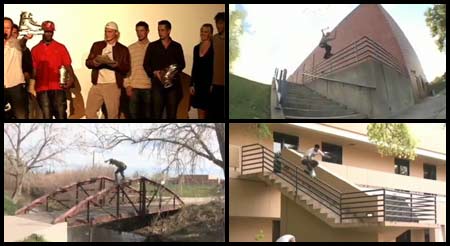 Icons Premiere: Date: Oct 4th, 2007 Location: Encinitas, CA. Features: Rollerblading's 'A-list' arriving at the venue. Inside the cinema and the start to the video ; Adam Johnson's trailer for Icons ; The Awards and announcing Don Bambrick as new Razors Pro ; The afterparty.
Download: Icons_47.m4v (link down).