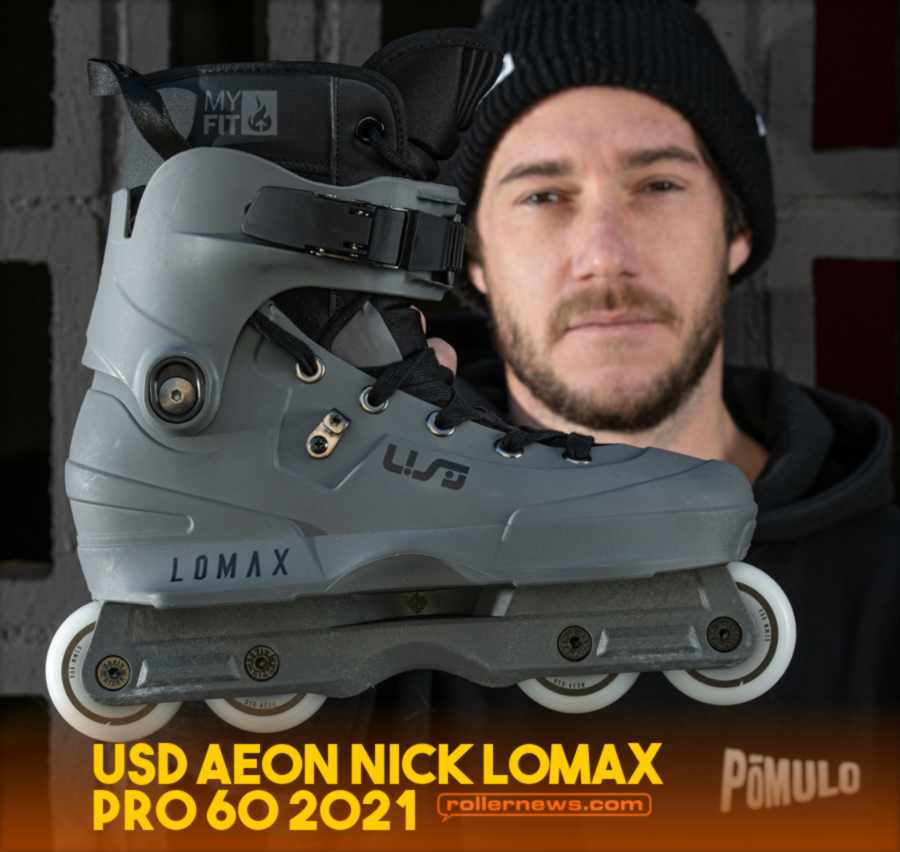 Some of the best skaters in the world ride USD's famous AEON collection of aggressive skates. Light, fast, durable, and customizable, these legendary unibody skates keep getting better. Nick Lomax goes bigger and faster than just about anyone, and for the past few years, he's trusted the AEON. Now, for 2021 Nick has a new pro model that's designed around the AEON platform to his exact specifications, say hello to the USD Aeon Nick Lomax Pro 60.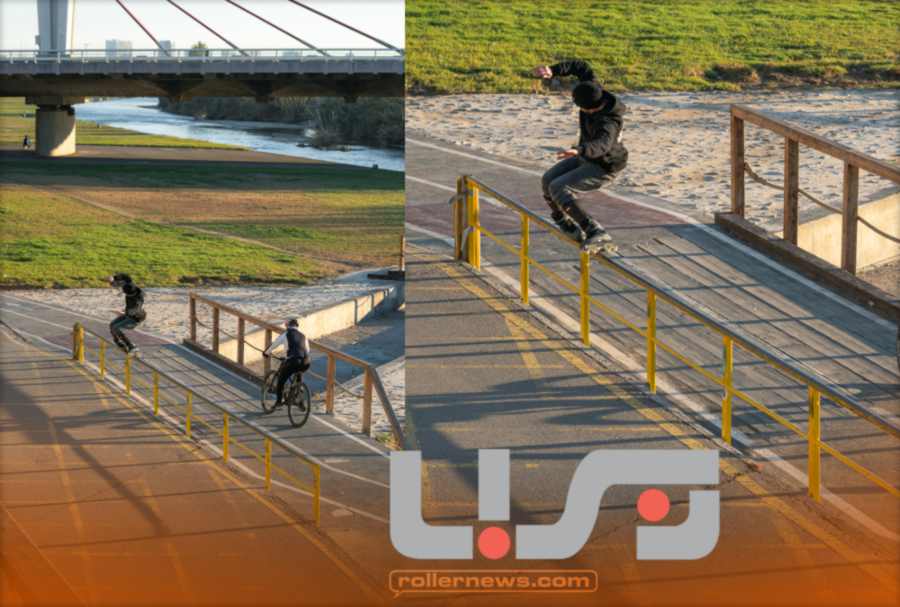 "I can't believe it's already been 7 years since I switched to Aeons. I didn't think I'd ever skate another skate like I did USD Thrones, but to be honest it was pretty easy. It doesn't take a lot for a perfect skate: A full flat set up, super light boots, unsnappable frames, and MYFIT 2nd skin liners. I'll take that in cool grey, grey for the color, cool for me". - Nick Lomax.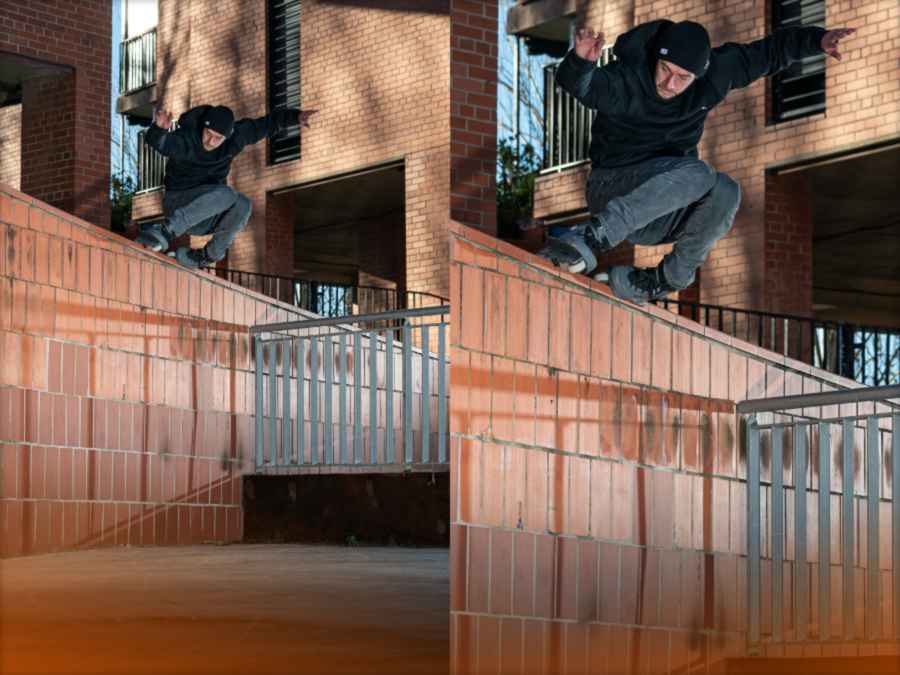 Main features: Hardboot: Unibody construction, Liner: MYFIT 2nd Skin dual fit liner with 80°C heat moldability, Innersole: MYFIT EVA skatesole, Shock absorber: Aeon 20mm, Wheels: USD Pro Lomax; 61mm / 90A; UHR = Ultra High Rebound, Bearings: Wicked ABEC 9, Weight: 1540 g (size EU 41/42). Available in dual sizes: EU 36/37/38 (comes with a triple fit liner), EU 39/40, EU 41/42, EU 43/44, EU 45/46.
Other USD News: Back in black for 2021, it's the USD Aeon 60 XXI
The Aeon is one of the most capable, innovative aggressive skates to hit the market… ever, and now it's back with a sleek, dark style and the performance you expect from a legendary aggressive skate.
The USD Aeon 60 XXI has a unibody design that incorporates that boot and frame into a single piece, reducing weight and giving skaters a low center of gravity that provides superb stability, control, and power transfer. This high-performance aggressive skate has a wide soul plate and a massive H-Block area that gives you all the tools you need to push your limits and discover what you're really capable of.
For 2021, the USD Aeon 60 XXI now has a reworked MYFIT liner with improved comfort and helps improve control. The skate also has a new thicker shock absorber that provides excellent cushioning. Get big airs, land big gaps, and wear a big smile the whole time. This impressive aggressive skate is ready for the skatepark, ready for the street, and ready to provide excellent performance. Complete with all-new 60mm UNDERCOVER Apex wheels with aluminum cores and a new Ultra-High Rebound compound accompanied by smooth WICKED bearings, this is a premium aggressive skate that's ready to help you reach your full potential on inline skates.
Available in dual sizes: EU 36/37/38 (comes with a triple fit liner), EU 39/40, EU 41/42, EU 43/44, EU 45/46.