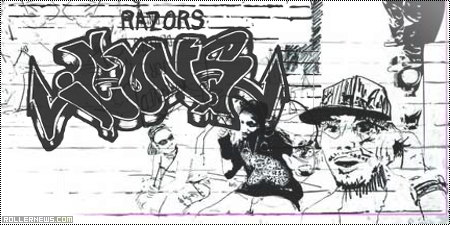 Icons - Razors Team Video (2007) by Adam Johnson. Featuring: Eric Perkett, Dre Powell, Dustin Halleran, John Bolino, Mike Murda Johnson, Jeremy Spira, Stefan Horngacher, Michael Collins, Brent Hicks, Brian Aragon & Don Bambrick.
Intro: Clint Mansell - Relquiem (Remix)
Eric 'Ski' Perkett: AFI - Miseria Cantare
Montage: Slug & Sage - Stuck (Remix)
Stefan Horn: The Beatles - Live and Let Die
Dre Powell: Eyes of the Elders - Instrumental
Mike 'Murda' Johnson: Jay-Z - What More Can I Say (Remix)
Brian 'Prince' Aragon: Kanye West - Stronger
Don Bambrick: Obie Trice - Wanna Know
Credits / Outro: 2Pac - Fuck All Y'all
Brian 'Prince' Aragon Bonus: Sage Francis - Civil Disobedience
Listing courtesy of Rolling Videos.