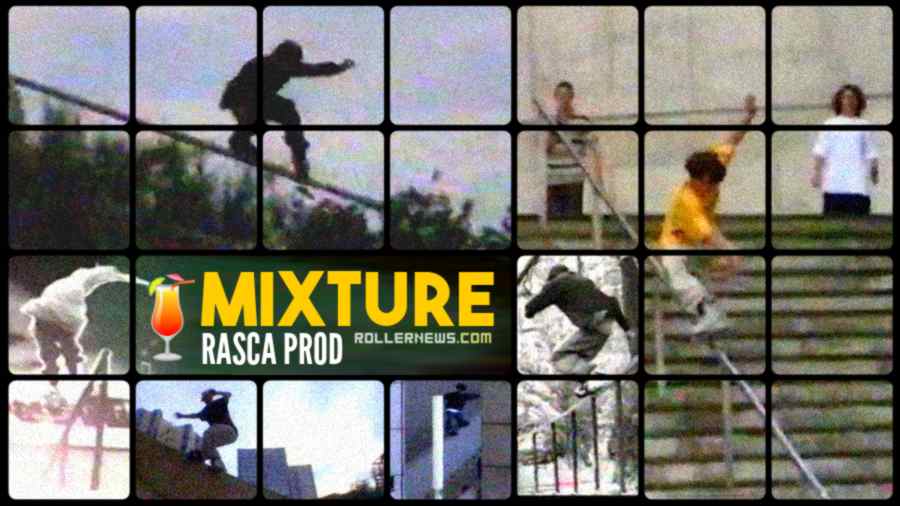 Hugo Renard & friends found an old VHS from 2003, and it's your lucky day, they decided to digitize it. Here is Mixture, a video by Martin Demay, Rasca Prod. Visit Laroulette.eu.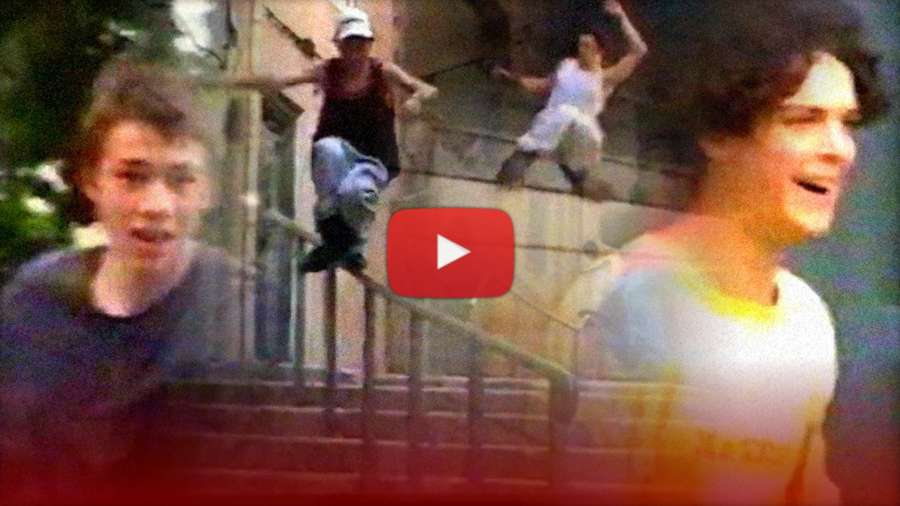 Profiling: Nicolas Eymery, Greg Blanc, Nicolas Bellini, Etienne Montet, Khalid Ajai, Vincent Romain & Geoffrey Lopes.

Featuring: Antsa Ilia Koutchoukov, Romain Wiplier, Johan Thuillot, Mathieu Heinemann, Simon Demay, Guillaume Debuf, Daniel Aladjidi (au top du top), Le FISE à Palavas, Greg Mirzoyan Stephane Alfano, Jochen Smuda Neou Men, Bruno Loewe, Thomas Pfluger, JB Masse, Thierry Lallemand, CASPER, Fabrice Guyont, Le shop Nice Skates, Julien Breganwski, Greg Defreyne, Mourad Leuchi, Hedhyz, Cleo Dozier, PATOCHE!!, Tino Areno, Adri Auzeil, Arnaud Beziet, Nicolas Auroux, Adrien Sala, Nicolas Jager, Sydney Valette, Ludo & Flopette, Williams Cerlo & Camille.

For french speaking users, here are some words written by Freddy White:
Messieurs dames, Mixture, par Martin Demay - Rasca Prod (2003). « A une époque désormais lointaine où le patin, en France et à peu près partout ailleurs, s'articulait en crews restreints à des zones précises et souvent limitées, de codes postaux en indicatifs téléphoniques, le Rasca a promu l'idée d'un collectif basé sur des affinités communes plutôt que géographiques, et d'amitiés renforcées par les voyages en bande et les heures passées ensemble dans un van fumant. En bref, d'un patin vécu ensemble et partout.
Avec Mixture, sortie en 2003, Martin Demay en apporte la parfaite illustration, avec des images filmées dans la France entière, de Lille et Dunkerque jusqu'à Nice et Montpellier, en passant par Châlon, Annecy et Lyon et parfois même, des contrées étrangères comme Lausanne et Paris. A l'écran, on retrouve un très gros profile de Geoffrey Lopes, sans doute les meilleures images de Bellini sur cassettes Mini DV, sans parler de chouchous de la Roulette comme Patoche et Casper, ni oublier le traître parisien Mathieu Heinemann, anguille réputée. Le FISE et son ESA, L'Urban Chaos de la Défense et le disaster de Jochen Smuda sur la boîte électrique à Bercy, en bref tout le meilleur de l'année 2002 pour un visionnage des plus appréciables !
Les copains et l'aventure, les voyages et les frontières géographiques explosées, par dessus tout la roulette comme vecteur de rencontres et de partage… Il suffit d'un rapide coup d'oeil dans le rétro de ces vingt dernières années pour réaliser le rôle essentiel qu'ont joué les Rasca sur ma conception du patin, et leur influence ultérieure sur des projets comme Frenchy Fries et sans doute la Roulette aujourd'hui. Pour Mixture, comme pour tout le reste : merci Martin, merci les Rasca ! PS : Antsa, tu manques copain ». - Freddy White.