Michael Witzemann - USD PRO - first announced in february 2023.
USD is proud to announce that Michael Witzemann joins the Pro team! "Words can hardly describe the state I've been in, or the emotions I've felt ever since I found out I would join one of the most legendary Pro Teams in Inline Skating. I keep picturing this 12 year old version of me, putting on skates at the local, hanging out with his friends and learning tricks together.
If I had ever put any goals to my skating, they would have never included a path so high up as I am right now. And even though this is an honor which can't be matched, I try to keep that energy that has been there since I started. And that energy led me to see so many places in this world, meeting all kinds of personalities along the way and the privilege to call many of those my friends now".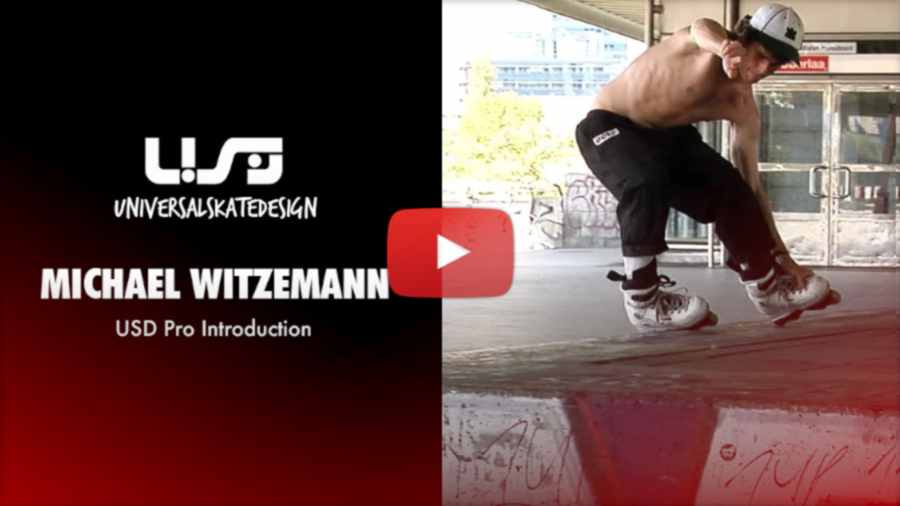 "Thank you USD for giving me the opportunity to keep pursuing my path, and having fun on this ride. I hope the people that are seeing this video (which was filmed for pretty much exactly a year now) and reading this quick thought journey can take something away from it, and maybe get inspired to follow their journey". - Michael Witzemann.
"BIG THANK YOU to all the people involved in the project (you know who you are), and I'm excited to start this part of my journey with a video that was entirely filmed in Vienna". Camera: Klaus Rosenauer, Marius Gaile, Gabriel Hyden, Fabian Gaile, Stephan Mohr & Jon Fromm. Edited by: Michael Witzemann.