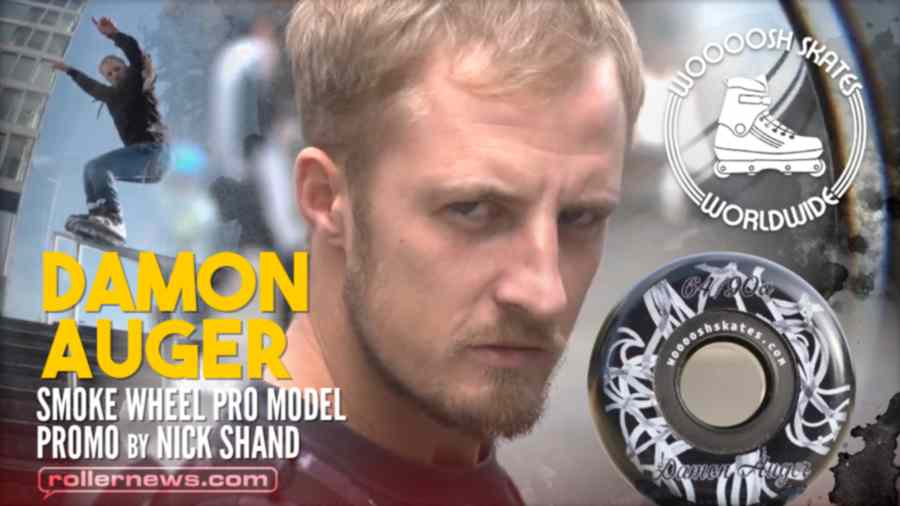 Filmed over a course of 6 months, Damon Auger, and myself in collaboration with Woooosh Skates, are proud to present to you: the Damon Auger Smoke Wheel 64/90a. - Nick Shand.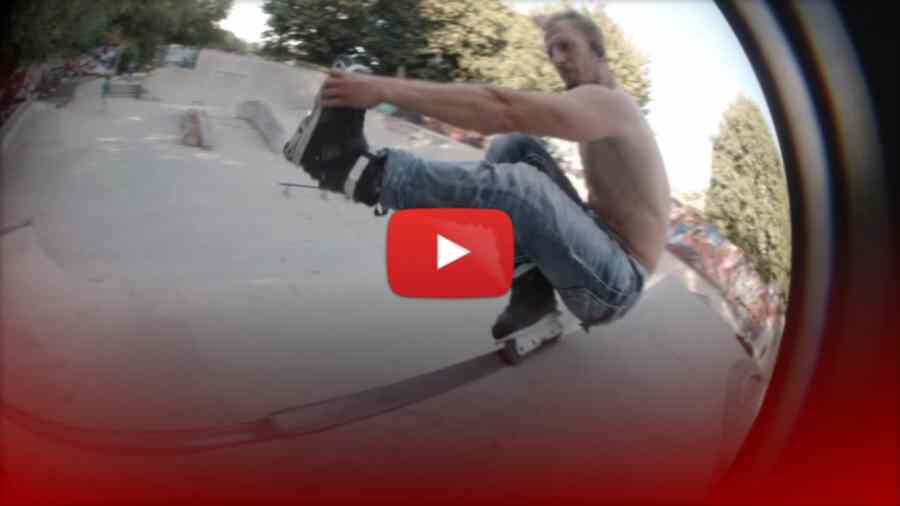 now available at WooooshSkates.com. £5 of every sale goes to Damon. An accumulation of Blood, Sweat and Tears, and a passion project with a love for Blading. 2 Perfectionists, 1 Edit.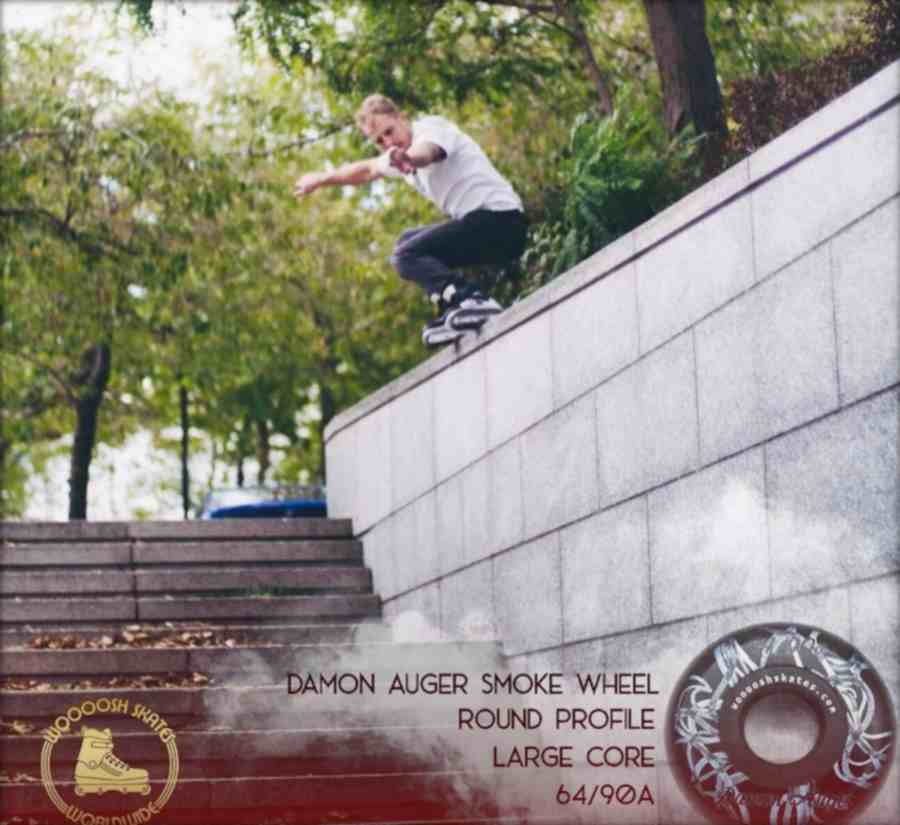 Previously: Damon Auger - Street Leftovers (2021-2022) by Nick Shand (Photo).