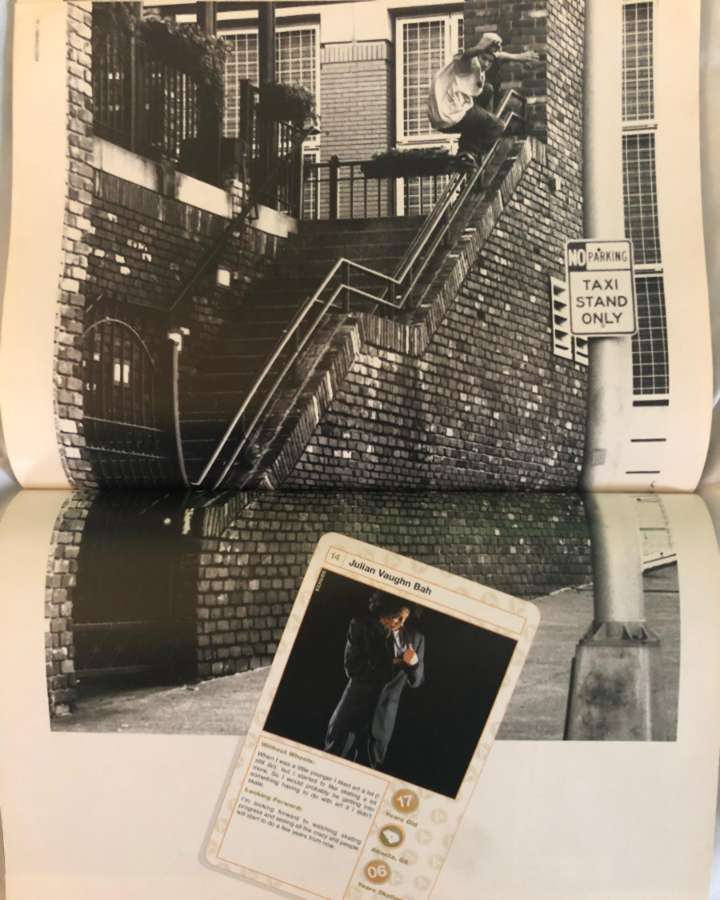 Card Description: Julian Vaughn Bah - 17 years old - Atlanta, GA - 06 years of skating.
Without Wheels: When I was a little younger I liked art a lot (I still do), but I started to like skating a lot more. So I would probably be getting into something having to do with art if I didn't skate.
Looking forward: I'm looking forward to watching skating progress and seeing all the crazy shit people will start to do a few years from now.
Photo: The ghost of DailyBread.