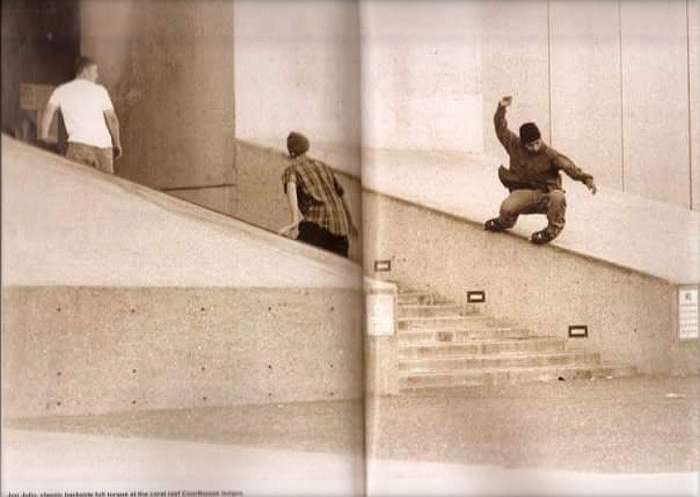 Skated here (Coral Reef Ledge) yesterday with Ivan Narez and Victor Arias. My first time since 2000. It's recently skate friendly again. For those who don't know, Coral Reef is a classic blading spot in Northern California.
Bladers who grew up in the Bay Area know how this hubba took folks out. Intimidating for its height , length and that coral reef like cement. You didn't want to fall on or off it the wrong way for obvious reasons. Skating here yesterday took me back to the old 408 days.
This back full torque pic was taken in 2000 by Jonny Donhowe for Daily Bread Magazine. - Jon Julio.