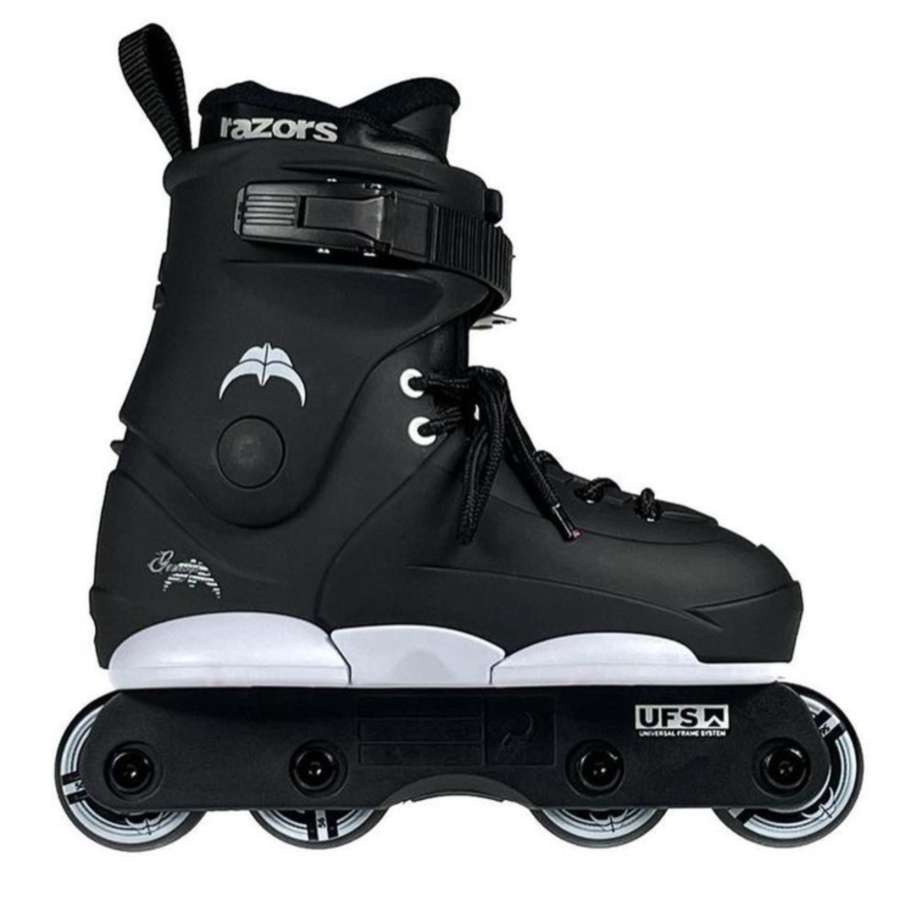 Introducing the new Razors Genesys Jr Black/ White. With a patented, proven adjustment design and 8 or 4 wheel options, the Genesys Jr is the premiere junior skate on the market. Features such as a liner with articulated ankle shape, sturdy Ground Control frames, and fully replaceable soul/backslide, make sure these skates hold up to the toughest beatings the little rippers can dish out.
To make sure that the fun doesn't stop when your feet grow, Razors solution is to make the skate adjustable from size 3 to 6 without compromising on sturdiness or performance: the skate consists of 2 boot shells that are attached to a soul frame platform and can be adjusted to the front AND back. This creates a sturdy connection and makes sure the balance of the skater will not be changed when the size is being adjusted.
Flat or Anti-Rocker – We offer the GenJr in both 4 or 8 wheel setups. 8 down with 56mm wheels and the user will experience faster speeds, more maneuverability and a smoother riding experience. Get em anti with 42mm plastic grind wheels to increase the H-block area and increase the skater's ability to grind almost any obstacle.
Features: Plush liner with articulated ankle shape and heel support • Razors buckle • 56 mm wheels (on Flat& Anti) • Adjustable sizing from size 3-6 • Replaceable, sturdy soul frame platform • Replaceable backslide plate • Shock absorbing heel pad • UFS Ground Control Frame • 4 position wheel rockering • 6mm axles • ABEC 3 Bearings.