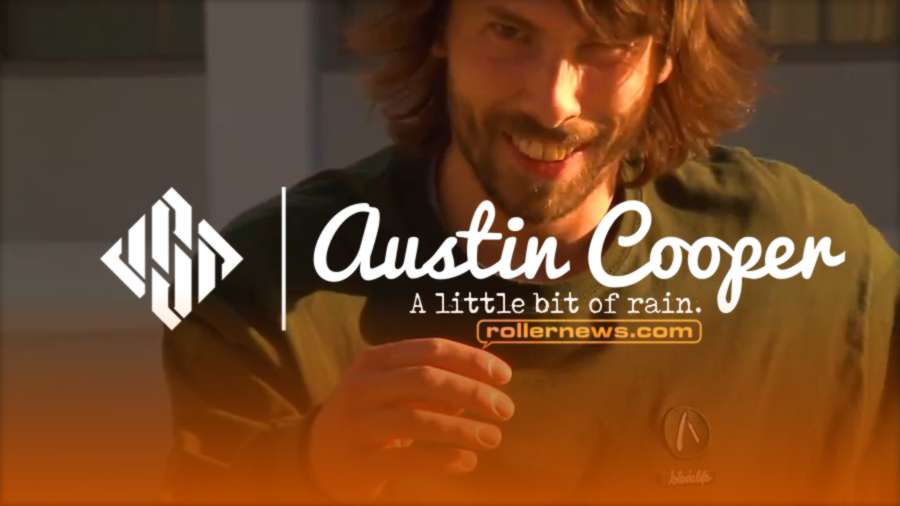 Austin Cooper's latest part for USD, shot across Seattle and Los Angeles. Unfortunately filming was cut short for this project as Austin's on-going ankle issue worsened. He is now currently undergoing a four month ankle rehabilitation treatment, for which you can donate to via his Gofundme Link to help with these medical expenses.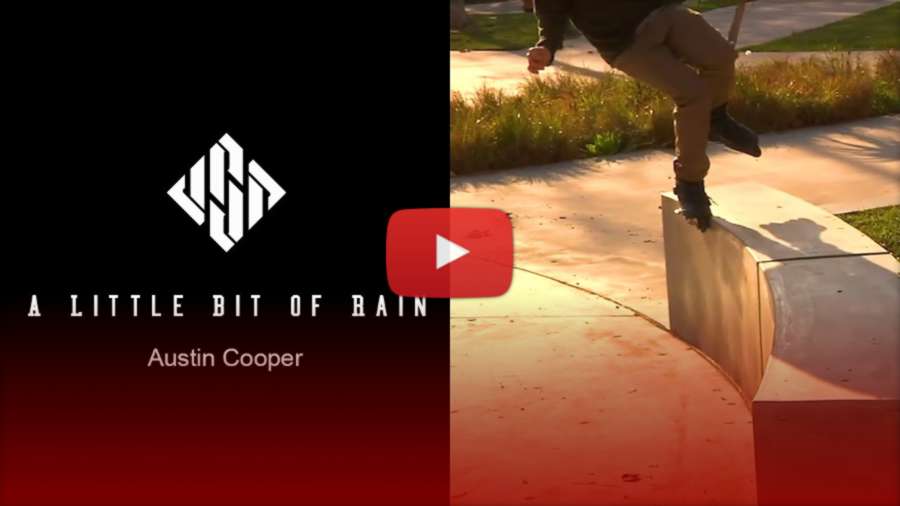 We hope to see Austin back on his blades as soon as possible… After the rain, comes the sun. Shot on location in Seattle and Los Angeles. Filmed by Joey Lunger, Dennis Lopez, Alex Broskow, Jake Dotson, and Jordan Taylor. Edited by Austin Cooper.
Austin is skating the USD Aeon XXI. Back in black for 2021, it's the USD Aeon 60 XXI. The Aeon is one of the most capable, innovative aggressive skates to hit the market…ever, and now it's back with a sleek, dark style and the performance you expect from a legendary aggressive skate. The USD Aeon 60 XXI has a unibody design that incorporates that boot and frame into a single piece, reducing weight and giving skaters a low center of gravity that provides superb stability, control, and power transfer. This high-performance aggressive skate has a wide soul plate and a massive H-Block area that gives you all the tools you need to push your limits and discover what you're really capable of. For 2021 USD Aeon 60 XXI now has a reworked MYFIT liner with improved comfort and helps improve control. The skate also has a new thicker shock absorber that provides excellent cushioning. Get big airs, land big gaps, and wear a big smile the whole time. This impressive aggressive skate is ready for the skatepark, ready for the street, and ready to provide excellent performance. Complete with all-new 60mm UNDERCOVER Apex wheels with aluminum cores and a new Ultra-High Rebound compound accompanied by smooth WICKED bearings, this is a premium aggressive skate that's ready to help you reach your full potential on inline skates.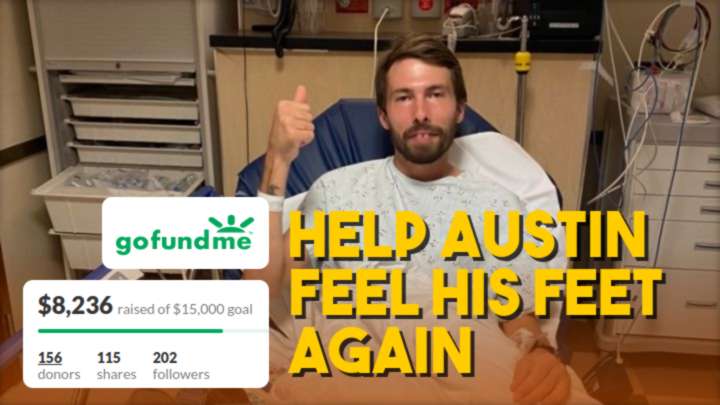 Help Austin feel his feet again - Polly Morris is organizing this fundraiser on behalf of Austin Cooper.
Hi, a few months ago Austin started having numbness and pain in his feet. At first, he thought he just needed to break in his new skates and kept pushing through the pain waiting for it to get better. It's slowly been progressing up to the point where he's completely lost feeling and movement in his foot and it's been spreading to both legs, feet and hands. He's lost 35 pounds since March. He is unable to work, walk, use his hands, skate, film, leave the apartment or do anything that brings him joy and quality of life. At this point I'm genuinely just as worried about what this has done to his mental health as well as physical.
The hospital bills have already piled up to 15 thousand dollars and he still needs further testing including a lumbar puncture/spinal tap, EMG and nerve conduction study. He's also started a 4 month treatment for peripheral neuropathy which includes laser therapy, vibration therapy, bio electrical therapy, spinal decompression, balance therapy, infrared therapy and trigenics. This 4 month treatment totals 7 thousand dollars. We are feeling very hopeful about the treatment. The treatment does not accept his insurance and his insurance wasn't in effect yet when he was admitted in the hospital.
Austin has a long road ahead of testing, treatment and recovery. I just want him to be able to do whatever he needs and not have this huge financial burden. I painfully dream of him being able to walk again and in my wildest dreams skate again. Anything you are able to give will help. Thank you so much friends, stay cheezy. We love you all! - Polly Morris.