The new Pills Wheels 2021 collection is online now! This year we've decided to release 10 models to suit all tastes and colours. It's all the same classic white 90A polyurethane that's proven to be great in street and park.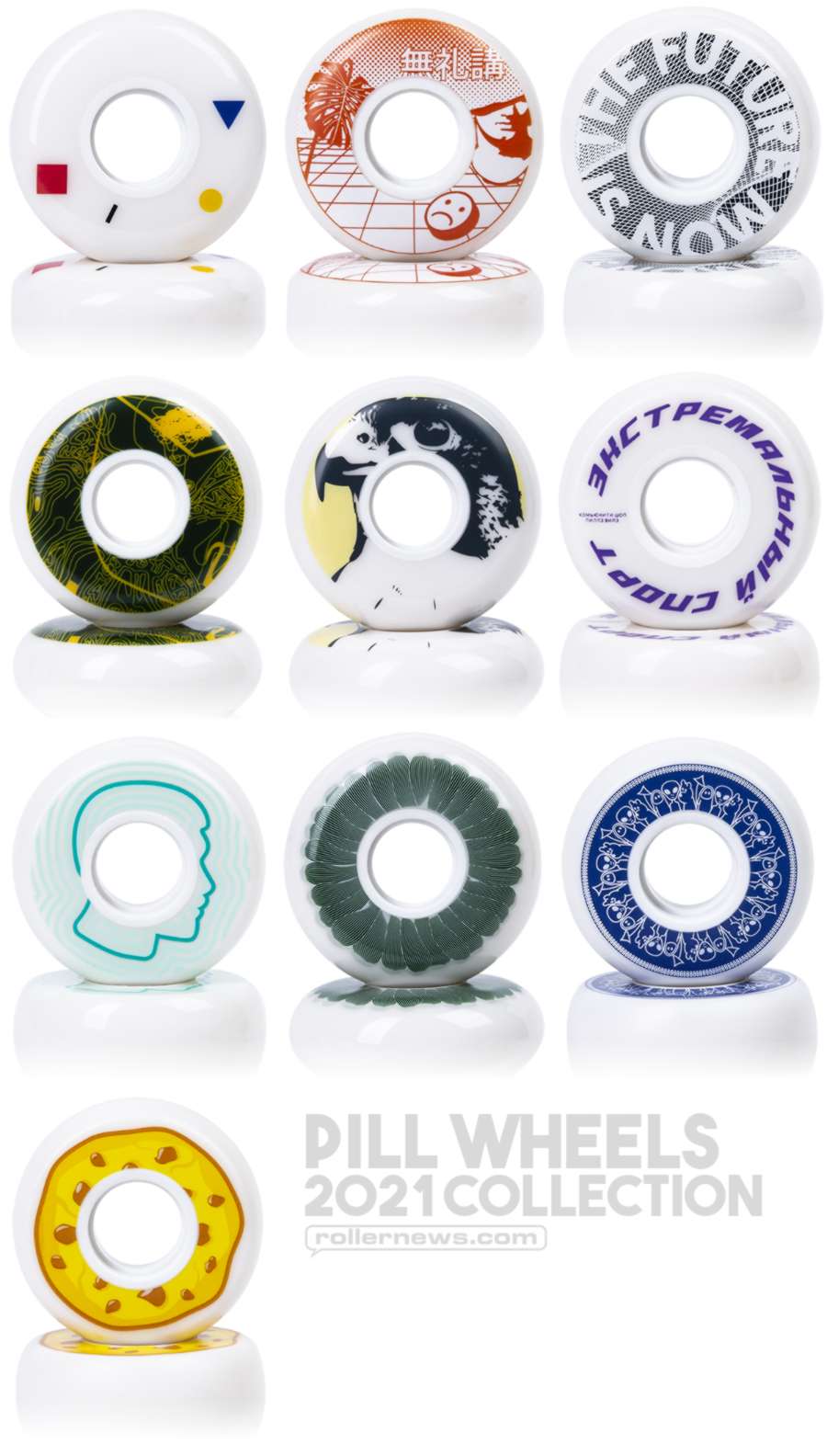 We've added a 58mm diameter. The profile of these wheels combines a rounded and flat silhouettes. So you can choose now from 57, 58, 59 and 64 mm. There's only 1 promodel in this collection. And it is Vanya Chanchikov's signature wheels – V CHANCH 64mm. We believe that he has proved with his skating that he can be the best. We want his wheels to secure his status of a young and talented rider.
Also part of this release is the new PILLS X COMMUNITY collab. This is a very special model in which we paid attention to details.
Pills Wheels - Team: Nikita Kamaz, Vova Turkin, Dima Makrushin, Rob Dalton, Vanya Chanchikov & Timofey Lyulyakov. Visit Pillswheels.com.