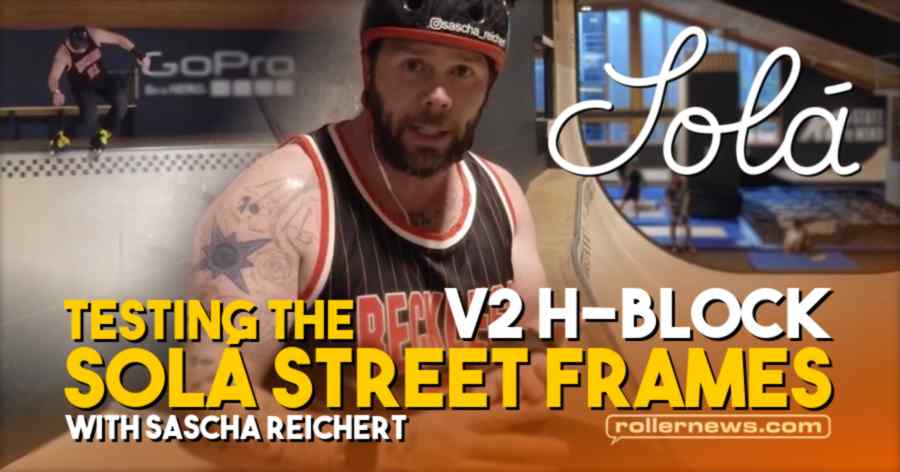 After testing the Sola Frame street version with the V1 H-Block I got some V2 H-Block and tried them out, really interesting that the shape of a H-Block can change so much. - Sascha Reichert.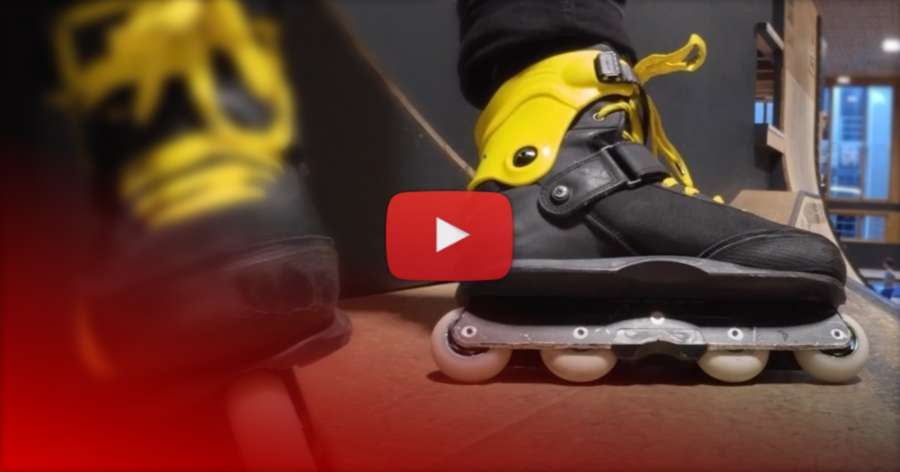 About the Sola Street Frames - V2 H-Block (2020-1 - Price: $179, 140€)
Precision, Strength and Control. The Solá Equipment Street Frames were born from a dialogue between Kyle Solá and Dominik Wagner regarding the optimal flat-rocker frame, and the reintroduction of a lightweight metal construction into street skating.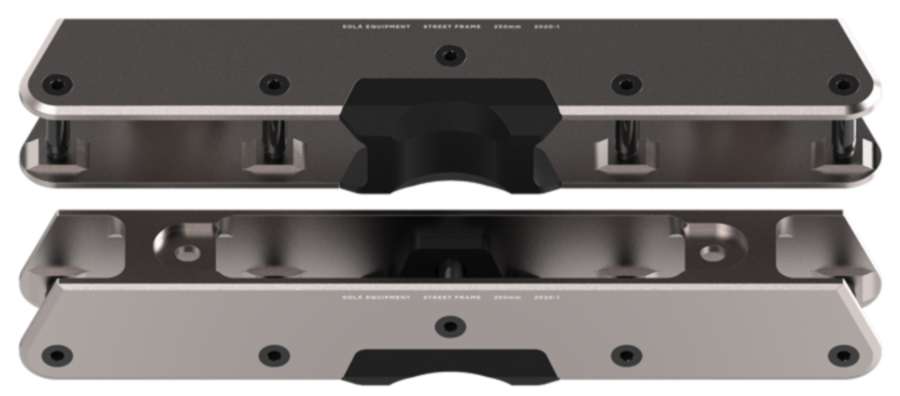 The feedback-driven development process led to the prototyping of the first development prototypes in 2015. With the valuable inputs from Dominik Wagner and Joe Atkinson, prototypes were continuously developed, tested and improved through to the first production in 2018.

Technical Specifications
Streamlined Frame Body
Extruded 6061 T6 hardened aluminum, CNC milled into its final shape
Treated with a surface-hardening anodized finish
Laser engraved with model specifications and specific production lot number
Universal Frame System (UFS) bolt configuration to fit all corresponding boots
Max. Wheel Size - 60mm
Replaceable H-block System - V2
The replaceable H-Block is made from a naturally slick and wear resistant injection-molded polymer for all-around street or park skating.
The V2 h-block design provides increased protection against wheel bite.
Recommended for flat-rockered setups.
One-Way Axles - Version 2
The CNC turned, Black Oxide Steel Alloy screw directly into frame walls, reducing weight and complexity.
10mm deep tool cavity helps to keep bolt heads from stripping with regular use
A nylon patch is bonded to the threads, adding friction to resist loosening from vibration
Two spare axles included in each package […] More pictures & specs.
Too much words? Here is a promo picture featuring Joe Atkinson, rocking the Joe Atkinson High-Low Frame 2020-1 (?).