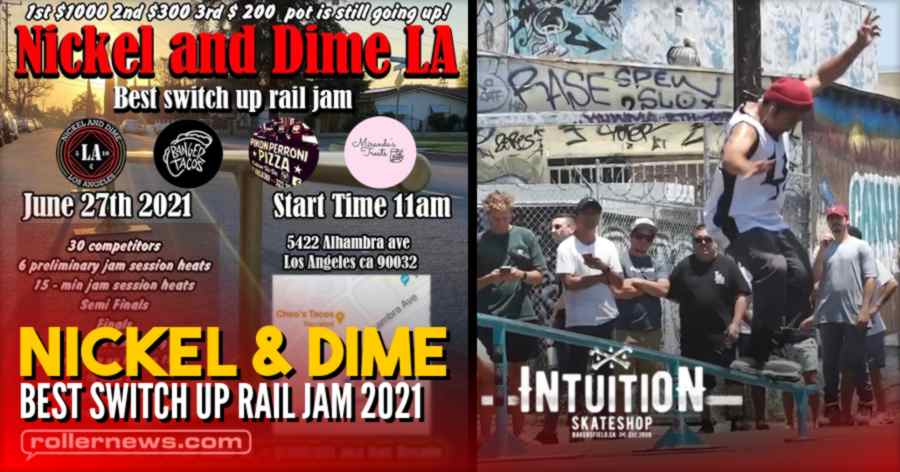 Want to see what really went down at the Nickel & Dime 'Best Switch Up Rail Jam' in Los Angeles last weekend? Pull up with Intuition Skate Shop team riders Anthony Luna and Chad Tannehill - and some of the best rollerbladers on the West Coast - as they destroy practice rails in pursuit of the $1,000 cash prize purse.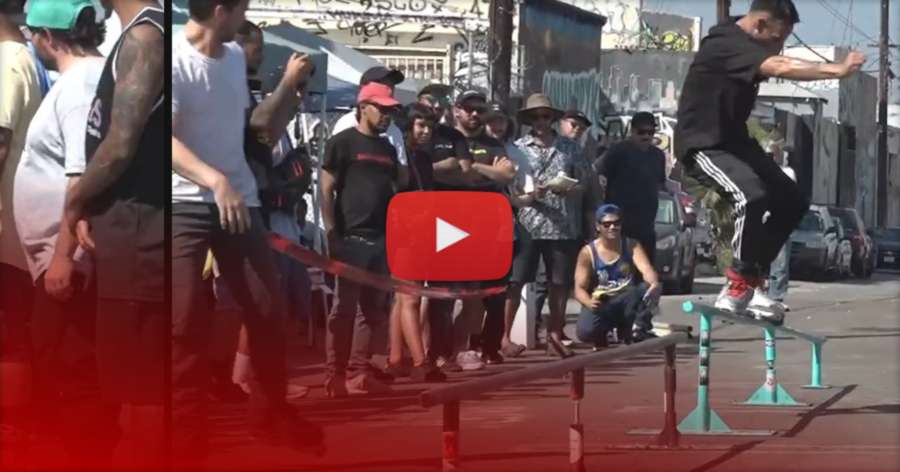 Also featuring Tim Franken, Demetrios George, Shawn Oberg, Ricky Rodriguez, John Lyke, Jeremy Soderburg, Andy Bonder, Isaac Desanto, Anthony Williams, Stephen Babcock, Sean Darst, Joe Jimenez and more.
Many thanks to Alan and Nickel & Dime in LA for organizing and hosting this proper event to promote our rollerblading culture! Filmed & edited by Cody Norman.
Results