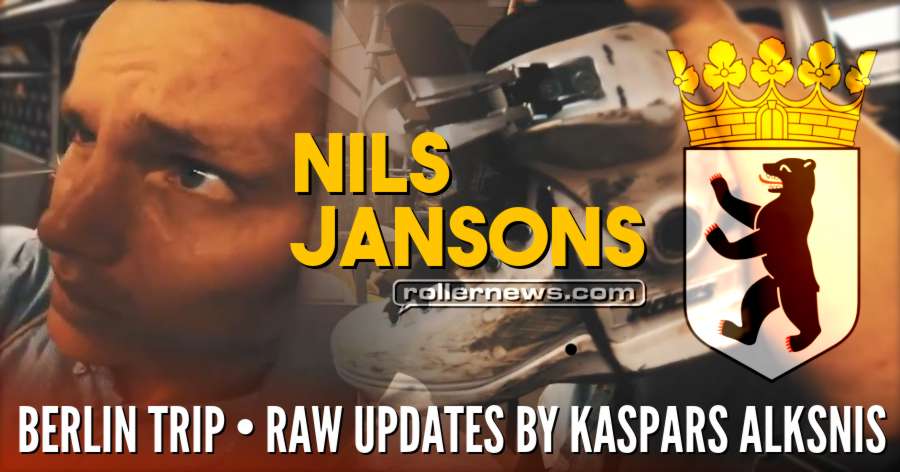 Nils Jansons trip in Berlin (Germany) - RAW Updates.
DAY 01: PLAY - "Good to be Back in the magical city of Berlin. Cruised around, met some friends, had some laughs".
DAY 02: PLAY - "Super fun skate plaza session with the crew. Evening led us to Formosa premiere which I can't wait for you all to see. Check!"
Shot by Kaspars Alksnis. Camera: GoPro HERO 6.
Previously: