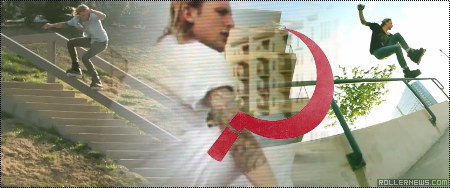 I am at a loss for words. Rest in peace to a dear friend of mine, Keaton Newsom.
I remember being a freshman in high school and seeing Keaton in the hallways. I always just wanted him to notice my senate backpack lol. I looked up to him so much back then and eventually had the honor of becoming his friend and the opportunity to film multiple sections with him.
I had no idea he was in such a dark place and I wish I would have been there more…
Here is my favorite section we worked on together, filming this was an adventure and every session was a good one. Keaton loved skating, had such a passion for it, and really brought something unique and beautiful to the sport. - Kristian Payne (thread on Facebook).
Keaton Newsom - Ground Control Uprising (2013)