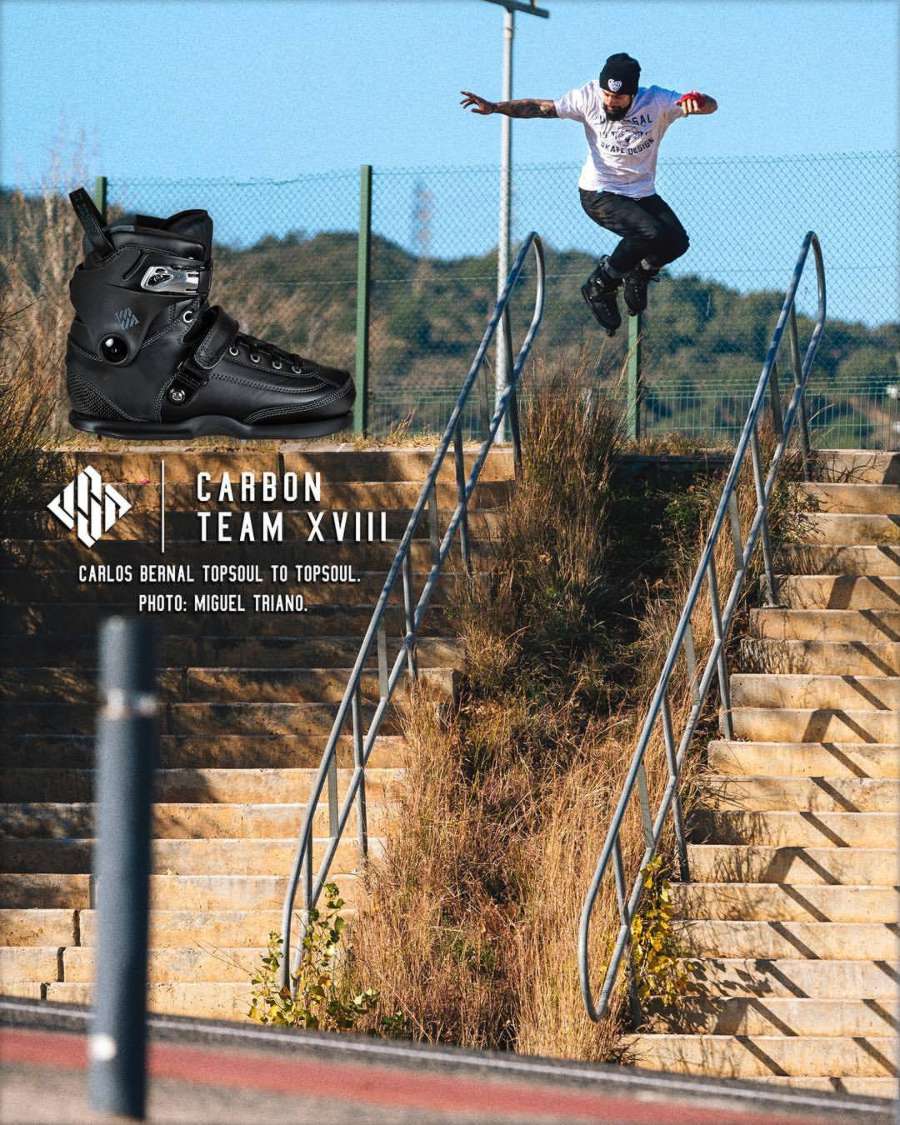 Picture of the day: Carlos Bernal - Topsoul to Topsoul. Photo by Miguel Triano | Larger picture on Imgur (via).
You can check this trick in this Undercover Carlos Bernal promo video | Larger picture of the USD Carbon Team XVIII Skates.

USD Update: The New USD Aeon are about to arrive in the shops. Larger Pictures: Aeon 80 | Aeon 72 | Aeon 60.