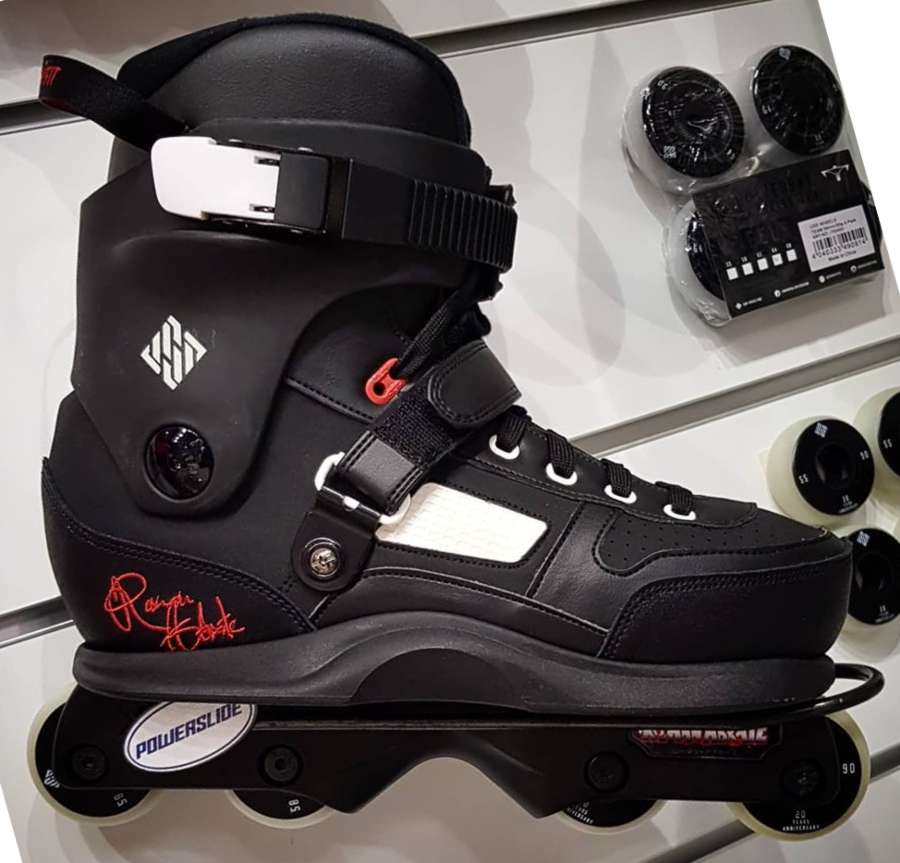 After the first photo (october 2017), here is a better picture of the USD Roman Abrate Pro Skates. Larger picture (via). Photo taken at the Ispo 2018, courtesy of Powerslide Spain.
Another Photo by Locoskates | Larger Picture (via).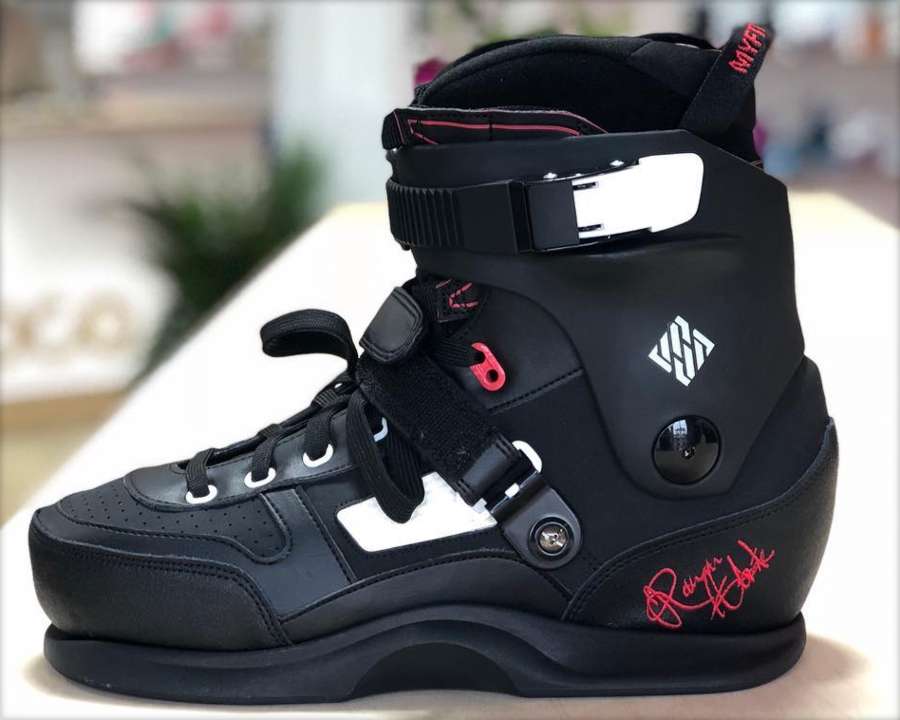 Whilst everyone else in the U.K is enjoying the British Inline Championships We felt sorry for our friends missing out and to make up for it here is a peak at new USD VII Roman Abrate Pro Boot.