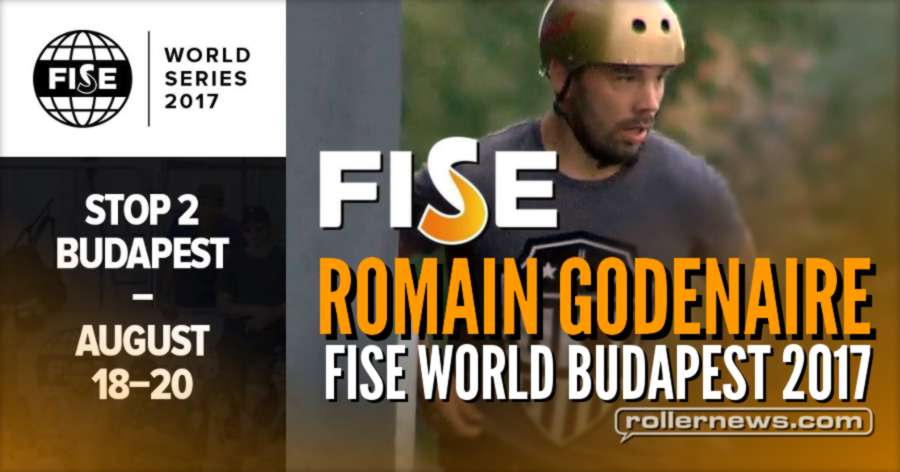 Day 2 of the FISE World Budapest 2017, part of the of the FIRS World Championships. You can check the day 1 highlights: PLAY (all categories, more videos on the FISE Youtube Channel).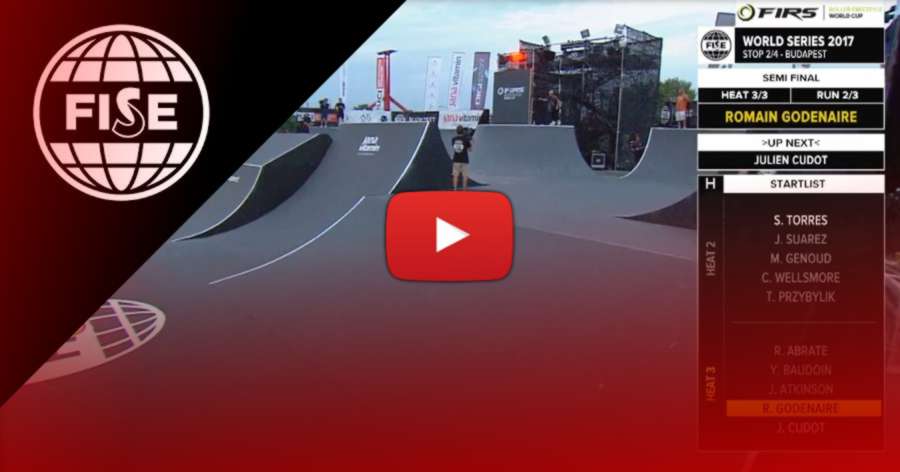 The Roller Semi-Finals capped off Saturday's big park session with four of the five top spots held by French riders, with Parisien Romain Godenaire leading the pack heading into Sunday's FIRS Freestyle Park World Cup Final.
Twelve qualified bladers rolled with their best two 60-second scores averaged for tomorrow's reverse seeding. Aussie pro CJ Wellsmore travelled 45 hours from Sydney to Budapest for this leg of the FISE to skate against the top competition. His signature spins and smooth lines scored him an 87, placing him into 3rd place. Gap, France local and park killer Roman Abrate flowed through the course soaring above the launch box with 900's to land him in 2nd place.
Results (full results)
Romain GODENAIRE
Roman ABRATE
Cj WELLSMORE
Julien CUDOT
Yuma BAUDOIN
More results here (all categories, all days).