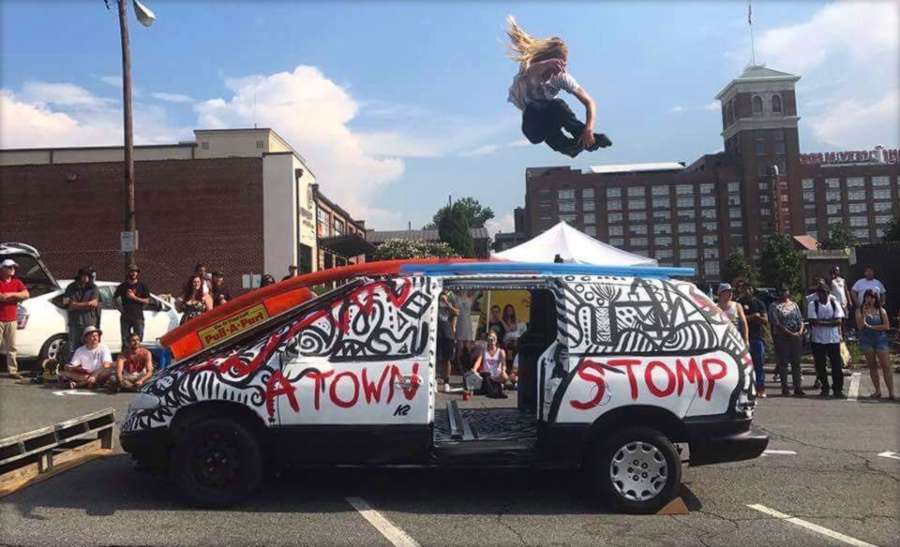 If you were lucky enough to catch the 8th annual A-Town Stomp right here in Atlanta, you know just how dope it was to squad up in huge numbers in the way that only the brothers Starnes can muster this year with the help of craftsman and all around edgy dude, Adam Bazydlo, the Stomp took place along the city's well-populated Beltline trail.
Despite the sweltering heat, surprise thunderstorms and immense crowds of spectators, Carson and Brian Starnes managed to keep the masses in check, detailing spot after spot for registered riders to rip. The crowning achievement for this year's contest was definitely the retrofitted minivan. Well-respected bladers like Julian Bah, Jon Cooley, and Chris Smith took to this year's obstacle like they'd been planning on it their whole lives. […]

Check the Video on Stupiddope.com ; don't miss the Official Edit by Brian Starnes + Results. Photo: Ray Kronicberg by Trace Taylor.