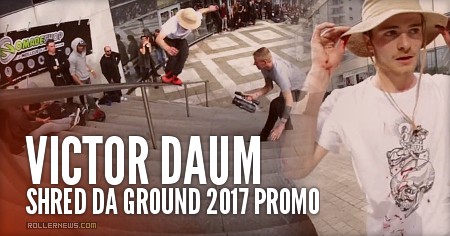 Victor Daum won the 2016 edition of the Shred Da Ground event in Paris and paid the price with his blood. Here is a recap of what happened. Note that Victor will be skating at the 2017 edition in Paris, France (june 3rd, flyer).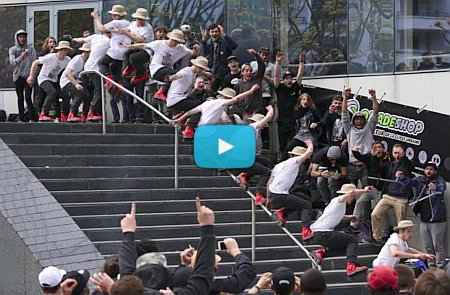 Camera: Lucas Spenle, Kevin Ciman, Pierre Olivier. Photo: Victor Daum – 450 top soul, by Shirow Kowalski (larger picture on Imgur).
Shred Da Ground, Promo Edits (2016 Edition), PLAY: Eugen Enin | Nicolas Auroux | Official 2016 Video by Loick Even.