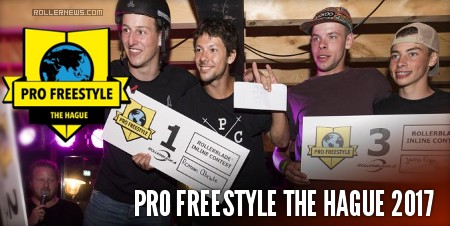 Here is a recap from the Pro Freestyle competition at Scheveningen beach (The Hague, Netherlands). Next stop: 1 July in Heerlen. Visit Profreestyle.nl.
The Rollerblade Inline Contest was a great success, we had amazing riders present like the World Champion Roman Abrate from France, he took the lead after a very impressive run and got 1st place!
The Dutch riders were also present, they were sending it high and hard. Jelle Briggeman took 2nd place after flying high and doing the biggest bio we saw.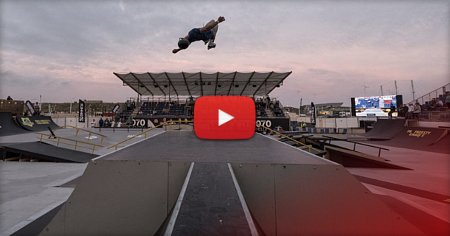 Sometimes the riders make it the judges very difficult, we had two riders who were both using the park to the fullest and kept going like they had unlimted energy. So the judged decided on a shared 3rd place for Sem Croft and Jaro Frijn.
So 4th place was left empty, 5th and 6th place also received a price, Tom van Hemert and Erik Droogh. We were very excited to see we also had some very young kids competing with the big boys. It seemed like they were having a blast and a great experience. The youngest skates Laus Valk is 10 years old. - Erik Droogh.
Results
Roman Abrate (France)
Jelle Briggeman (NL)
Sem Croft & Jaro Frijn (NL)
Tom Van Hemert (NL)
Erik Droogh (NL)
Nils Rinas (Germany)
Dan Collins (UK)
Video: Halux Visions. Photos: Aron Spix, more photos on Profreestyle.nl.