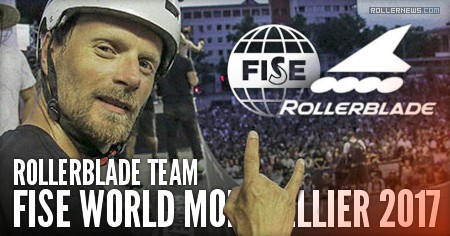 The FISE World Games in Montpellier is all wrapped up, and now they are moving on to the next stop in Canet located in the south of France. Rollerblade represented in Montpellier. Here is a brief summary about the experience.
Poni from Jakarta, Indonesia and Guillaume le Gentil from Paris, France entered the rail battle. Poni was pleased to finish the contest with a very nice sweat-stance. The feat was especially challenging because Poni lost his skates prior to the event starting. He had to compete on a pair of Rollerblade skates quickly put together from spare parts. Guillaume also skated during the rail contest and impressed the spectators and judges with his stylish tricks.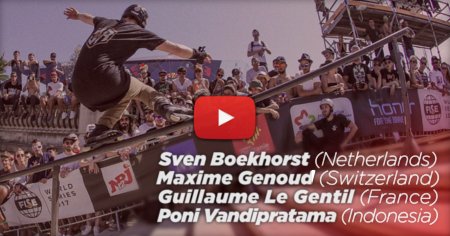 Sven Boekhorst had a great contest the week before taking home 1st Place on the Spine Ramp and 2nd Place in Park. At Montpellier Sven competed in the Park, Slopestyle and the Spine Ramp contests. It was a challenging series of events for Sven, but he was still able to push through and take home a 6th place finish in the Spine Ramp competition.
Jeremy Suarez was on fire heading into Montpellier, and was a serious contender for the gold medal. Unfortunately our Belgium powerhouse was injured during the Roller Freestyle Park Pro Invitational practice and couldn't compete at the FISE World Games.
Au revoir FISE World Games Monpellier, and Hola Barcelona Extreme Games (June 17-18th at Parc del Forum).