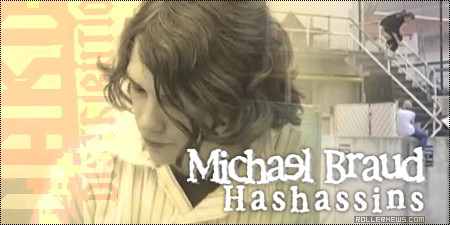 You're about to bear witness to the skill and technique of the present day Hashassins and their art of killing. Sit back and prepare yourself. – Hashassins / Misled Media / Doug Urquhart.
Michael Braud - Hashassins - Video on Youtube: PLAY
The Assassins were an order of Nizari Ismailis, particularly those of Persia and Syria that formed in the late 11th century. In time, the order began to pose a strong military threat to Sunni Seljuq authority within the Persian territories by capturing and inhabiting many mountain fortresses under the leadership of Hassan-i Sabbah. The name "Assassin" is often said to derive from the Arabic Hashishin or "users of hashish" (Wikipedia).