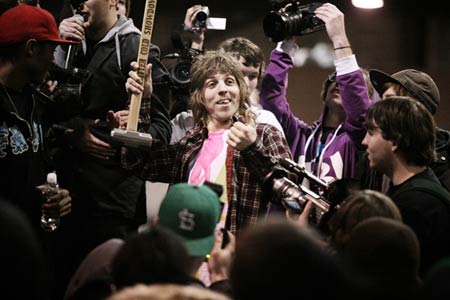 Results
Alex Broskow
Jeff Stockwell
Chris Haffey
Brian Shima
David Sizemore
Franky Morales won best trick with a 540 off a bank into a quarter, drop was about 10-15 feet. Thanks Razor_dave.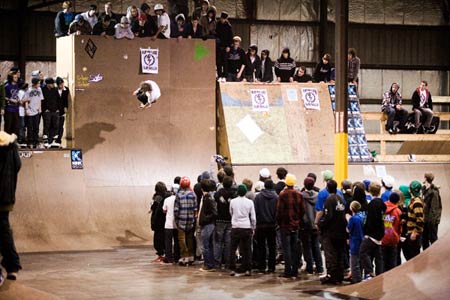 Video Downloads by ThemGoods
Note: those videos were saved by Archive.org, and might take a while to load. Just let the video buffer, and right click / save as, to play them with your favourite video player.
Photos: ThemGoods.