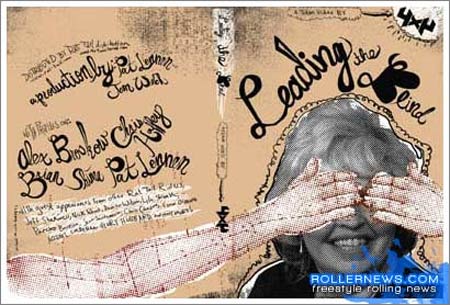 You've been waiting for this project now for two years, and I know you can't believe it, but yes, it is finally done and coming out. This video has been delayed by injuries and riders having to film profiles for other videos.
We finally managed to get everyone in gear and on the same path to reach the goal of making what will be known as an Epic production. Chris Haffey, Alex Broskow, Pat Lennen and Brian Shima put their hearts and souls into filming for this project and trying to put together the sections of their careers.
Together myself and Pat Lennen sat down for 2 1/2 weeks in my living room spending hours on end working nightly till 5-6 am to get this video pumped out in time for the Christmas holidays.
We had a great time working on this project and together with the 4x4 team the video also features several riders from other Rat Tail Distribution companies such as Abdiel Colberg, Jeff Stockwell, Nick Wood, Connor O'Brien, Damien Wilson, Sean Santamaria, Henry Hubbard, Fabrice Guillion, Chris Cheshire, Pancho Barrera and many more…
This video is a tribute to our sport. To show what you can achieve when you really love something. - Jan Welch.
Source: 4x4boozers.com